// BLOG
February 6, 2018
Happy Tuesday. I just wanted to check in with you briefly and give you my thoughts on the stock market.
As you are probably aware, the stock market has been very volatile in 2018 (and especially the last few days), with extreme moves to both the upside and downside.
If you have had a financial plan completed recently or you have been coming in for regular investment reviews (annual reviews are recommended), then you know that I have been cautioning people that a correction was possible for a while now. The main reason is due to the fact that the stock market has gone up so quickly; it seemed like the Dow Jones was breaking records on a daily basis in 2017. That kind of growth is not normal and is unsustainable.
So, the down moves we have seen in the last few days were not unexpected. However, the size and speed of the moves were a surprise.
The economy is doing well, so there was no fundamental reason for yesterday's large decline. In fact, the stock market may have dropped because of recent good news in the economy. Last week the labor reports and consumer income were better than expected. This caused concern that inflation would rise and that the Federal Reserve would raise interest rates faster than expected.
Several sources that I have been reading (Charles Schwab investor insights, Morningstar.com, other financial planners) indicate that these are the main factors that have caused the recent downturn:
– The fear of rising inflation due to better than expected wage and job growth
– Rising interest rates
– Concern that the Federal Reserve will raise rates faster than expected (consensus is three rate hikes in 2018)
– Investor sentiment: strong investor sentiment is contrarian and could mean a pullback is coming
– Computer based trading: stop orders and automated trading could have contributed to yesterday's down movement
So, is the bull market ending? Not necessarily. This could be just a pullback to more "normal" market values. While the past few days have been stressful, analysts believe this is a normal pullback, not the beginning of a bear market.
To put things into perspective, here are the returns for the S&P 500 for various time periods:
Monday 2/5/18: down 4%
YTD: down 1% (as of 2/5/18)
2017: up 21.83% (the last 12 months are still up over 17% even with the decline in the last few days)
2016: up 11.96%
3-year average: up 11.41% (ending 12/31/17)
5-year average: up 15.79% (ending 12/31/17)
10-year average: up 8.50% (ending 12/31/17)
Even though the last few days have been down, most portfolios still have very large gains from 2016-2017, and from a longer perspective the strong bull market that began in 2009.
So, the bull market may not be ending, but the stock market is expected to be volatile going forward. It's been a long time since we have seen a decent correction and this level of volatility, so now might be a good time to review your portfolio.
It's natural for people to want to do something when the market is going down, so here are the things you should be doing now:
– Review your portfolio to make sure it matches your risk tolerance and time frame
– Rebalance annually to avoid over exposure to rising asset classes (i.e., too much stock after a strong bull market)
– Make sure you have plenty of cash on hand. A good rule of thumb is 3-6 months of living expenses if you are still working and 1-2 years of living expenses if you are retired. This will keep you from having to sell investments if/when the stock market is down.
– Don't panic. The market is much more volatile than last year; expect ups and downs and understand that a move down doesn't necessarily mean a bear market is coming.
I hope this helps. If you have questions or want to schedule a review, please feel free to contact me. However, remember that it is tax season, so be patient if you are requesting an appointment, it may take a few weeks to get you scheduled while I get through tax season.
All the best,
Kristine
Other articles that you might find helpful:
January 13, 2018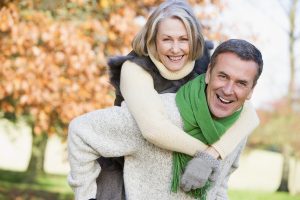 The magic number for most people to retire is age 65.  However, some people will retire before then, whether by choice or by chance.
If you will be retiring before "normal retirement age", you may face many challenges, such as how to tap into your assets, the high cost of health care before Medicare age, and how to stretch your assets out for a longer retirement period.
If you are considering retiring early, here are five things to consider before turning in your pink slip.
1. The IRS doesn't want you to touch your retirement accounts before your sixties. To enforce this, it assesses a 10% early withdrawal penalty if you tap into your IRA before age 59 ½.  There are a few ways to get around this rule.
One way to avoid the 10% penalty is by taking 72(t) distributions. Under a provision in the Internal Revenue Code, you can withdraw funds from a traditional IRA prior to age 59½ in the form of substantially equal periodic payments (SEPPs) over the course of your lifetime. The schedule of payments must last for at least five years or until you reach age 59½, whichever period is longer. Once the schedule of periodic payments is established, it cannot be revised – if the payments are not taken according to schedule, you will be hit with the 10% early withdrawal penalty on all the payments taken. Distributions under a 72(t) plan are taxable income.
Or, you can choose to leave your 401K with your employer when you retire. 401K plans have different age requirements than IRAs. Unlike an IRA, if you separate from service (retire or otherwise lose your job) at age 55 or later, and you leave your funds in your employer's retirement plan, you can take distributions without penalty.  If you retire or lose your job before reaching age 55, this exception does not apply.
If you have a Roth IRA or Roth employer-sponsored retirement account, things get easier. You can withdraw your contributions to these accounts at any time without incurring taxes or penalties. At age 59½ or older, both account contributions and account earnings can be distributed tax free and penalty free if you have held the account for at least five years.
2. The cost of healthcare for retirees can be very high; some early retirees even get a part-time job just to pay for health insurance! If you retire early, you could have several years before you are eligible for Medicare. Some companies offer retiree health coverage, but this is rare. COBRA is available for 18 months after you retire, but if you are still under Medicare age when COBRA ends you will need to purchase your own insurance.  Health insurance for early retirees can be very high (the average monthly premiums for people age 55-64 were $580 according to eHealth's Health Insurance Price Index Report for 2016), so you will need to plan for this if you are retiring early.
A health savings account can help bridge the high health coverage cost for early retirees. Contributions to HSAs are tax deductible, and the assets within them grow tax-free. HSAs can help with health care costs until you reach Medicare age; in addition, they are also sometimes called "backdoor IRAs" because you can use the money within them for any reason without penalty once you turn 65, not just for qualified health care expenses.
3. Your assets will need to last longer when you retire early. With the average life expectancy in the mid-80s and many people living into their 90s, your assets may need to last for 30-50 years! To avoid outliving your money, you will either need to save more, work part-time during retirement, or reduce your withdrawal rate.  Most people have heard of the 4% withdrawal rate as a baseline to keep from running out of money during your lifetime. However, this may be too optimistic if you are retiring early; 3% or 3.5% may be more realistic if you will be retired for 30 years or longer.
4. You can't tap into Social Security until age 62, and even then, you may not want to. If you retire before age 62, you won't have access to Social Security, a main income source for retirees in the United States.  The full retirement age for people retiring today is age 66, so if you start collecting benefits at age 62 you will be penalized.  Many early retirees plan on starting Social Security at age 62, but that may not be your best strategy. The trade-off for collecting benefits early is that you will receive proportionately smaller monthly benefits over the rest of your life compared to the larger monthly benefits you could receive by claiming at your full retirement age or later. With inflation and the related cost of living adjustment that Social Security beneficiaries receive, delaying benefits can make a big difference in your later years.
5. Retiring early can mean tax challenges, and tax planning opportunities. As mentioned earlier in the article, tapping into your retirement accounts when you retire early can be challenging. However, retiring early can also present tax planning opportunities, such as doing Roth IRA conversions or selling appreciated assets at the lower long-term capital gain tax rate while you are in a lower tax bracket.
As you can see, retiring early has many financial challenges. You should consult your financial or tax advisor before making any early retirement decisions. This is a critical financial juncture in your life, and whether you find yourself retiring early by choice or by chance, the decisions you make could have lifelong impact.
This material was prepared in part by MarketingPro, Inc., and does not necessarily represent the views of the presenting party, nor their affiliates. This information has been derived from sources believed to be accurate.
Kristine McKinley is a fee only financial planner in Kansas City, Missouri. Kristine provides retirement planning, tax preparation and planning, investment reviews and comprehensive financial planning on a fee-only, as needed basis. To schedule your complimentary introduction meeting, please contact Kristine at kristine@beacon-advisor.com.
December 28, 2017
Many people will no longer be able to itemize under the new Tax Cuts and Jobs Act, which means that charitable donations won't be as valuable from a tax perspective.
Here are some ways to maximize your charitable giving and still receive some tax benefit:
1. Accelerate your 2018 donations into 2017. By doubling up on your dontions before year end, you will increase your deductions for the 2017 tax year. If you will have itemized deductions close to the standard deduction in future years, consider doubling up on your donations every 2-3 years; this may boost your itemized deductions enough to get you over the standard deduction amount.
2. For taxpayers age 70 1/2 or older, you can contribute directly from your IRA to a qualified charity. Donations made directly from your IRA to a qualified charity are deducted directly from your taxable income, giving you the tax benefit even if you don't itemize your deductions.
3. Consider using a donor-advised fund. With a donor advised fund, you can contribute cash or appreciated investments to an account, take the deduction on your taxes, and distribute the donations to charities at a later date or over multiple years. This can be helpful if you want the tax deduction now, but don't know who you want to donate to or if you want to be able to spread the donations out. Donor advised funds are available from brokers such as Vanguard, Schwab and Fidelity and usually have a minimum of $5,000-25,000.
The deadline to make donations for the 2017 tax year is December 31, 2017.
Kristine McKinley is a fee only financial planner in Kansas City, Missouri.  Kristine provides retirement planning, tax preparation and planning, investment reviews and comprehensive financial planning on a fee-only, as needed basis.  To schedule your complimentary introduction meeting, please contact Kristine at kristine@beacon-advisor.com.
December 22, 2017
The Tax Cut and Jobs Act of 2017 was passed by Congress earlier this week and signed by President Trump this morning.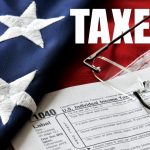 Since 2017 is winding up, I wanted to pass along a quick summary of the tax bill. If you are one of the many Americans who will no longer be itemizing under the new bill, you may want to do some planning before the New Year arrives.
Tax Brackets for Individuals
The biggest change will be to the tax brackets. Original proposals called for reducing the current seven tax brackets to just three. While that didn't make the final cut, the new tax brackets will be lower for almost everyone.
Current tax brackets: 10%, 15%, 25%, 28%, 33%, 35%, and 39.6%.
New tax brackets: 10%, 12%, 22%, 24%, 32%, 35%, and 37%. Note that these are only temporary; they will revert to the current tax brackets after 2025.
Single
Joint
10% tax bracket
   $0 – $9,525
  $0 – $19,050
Beginning of 12% bracket
$9,526
$19,051
Beginning of 22% bracket
$38,701
$77,401
Beginning of 24% bracket
$82,501
$165,001
Beginning of 32% bracket
$157,501
$315,001
Beginning of 35% bracket
$200,001
$400,001
Beginning of 37% bracket
$500,001
$600,001
The rates for long-term capital gains and qualified dividends remain unchanged at 0%, 15% and 20% depending on which tax bracket you are in (the income ranges are similar to 2017 with small inflation adjustments).
Planning Tip: If possible, try to push or defer 2017 income to 2018 (not an easy task with just a little over a week left in 2017; however, if you can increase retirement contributions or other deductions before year-end this will help reduce your taxable income for the year).
Standard and Itemized Deductions
Another change that will impact many people is that the standard deduction was increased substantially. For 2018, the standard deduction for individuals under the old law was $6,500; under the new law it will be $12,000. For married taxpayers, the standard deduction is increasing from $13,000 to $24,000.
Many people that itemized deductions in the past will now be taking the standard deduction.
However, for those who will still be itemizing deductions, there are a few other changes that may impact your deductions.
Medical expenses above 7.5% will be deductible. The AGI floor under pre-existing law was 10%.
State and local taxes (including income taxes, real estate and personal property taxes) will be limited to $10,000.
Home mortgage interest deduction will be limited to the first $750,000 of debt incurred.
Casualty and theft losses will only be deductible in federally declared disaster areas only.
Job expenses, moving expenses and most miscellaneous deductions will no longer be deductible.
Planning Tip: If you currently itemize but will not be able to under the new law you should consider increasing your charitable donations for 2017 (many people will double up their 2017 donations and decrease 2018 donations).
Planning Tip: If you make estimated tax payments, make your fourth state estimated tax payment before December 31. Also, make sure you pay all property taxes before the end of the year. If you live in a county or state that allows you to prepay property taxes (Jackson County, MO does not), consider prepaying your 2018 property taxes.
Personal Exemptions
Under the old law, taxpayers were able to deduct $4,150 for themselves, their spouse and any dependents. The new law eliminates the personal exemption. Unfortunately, the higher standard deduction may not make up for the loss of the personal exemptions for many families.
Child Tax Credit
To make up for the loss of the dependent exemption, the new law increased the child tax credit from $1,000 to $2,000. In addition, the maximum refundable amount was increased to $1,400. The income limit for the credit was increased substantially (from $75,000 to $200,000 for single taxpayers and from $110,000 to $400,000 for married taxpayers) so more people will qualify for the credit.
These changes are temporary and will revert to previous tax law after 2025.
Alternative Minimum Tax (AMT)
Early proposals eliminated the AMT. While the AMT survived the final bill, the exemption amount was increased from $86,200 to $109,400 for married tax payers, so less people will be subject to AMT.
Retirement Plans
Contribution levels for retirement plans will remain the same under the new plan. The main change under the new plan is that people will no longer be able to recharacterize (or undo) Roth conversions.
Health Insurance
The requirement that individuals must be covered by a health care plan with minimal essential coverage has been eliminated. People will no longer be penalized for failing to maintain coverage after December 31, 2018.
Estate Tax
The estate and gift tax exclusion has been doubled under the new law to $11,200,000. This provision ends after 2025.
Business Tax Provisions
The maximum corporate tax rate under the new tax law is 21%; the alternative minimum tax for corporations has been eliminated.
Individual taxpayers can deduct 20% of business income (not including wages) from a partnership, S corporation or sole proprietorship. The deduction is limited to 50% of W-2 wages.
As typical, Congress waited until the last minute to pass the new tax law, giving Americans little time to plan for the upcoming changes. Even so, I hope this summary was helpful. Happy Holidays!
Kristine McKinley is a fee only financial planner in Kansas City, Missouri.  Kristine provides retirement planning, tax preparation and planning, investment reviews and comprehensive financial planning on a fee-only, as needed basis.  To schedule your complimentary introduction meeting, please contact Kristine at kristine@beacon-advisor.com.
September 12, 2017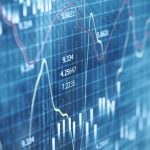 By now, most of you have heard about the Equifax data breach. It is estimated that 143 million Americans were affected by this data breach so even if you weren't affected, chances are you know someone who was.
Equifax has a tool on their website that allows you to check and see if your data was compromised. I do not recommend using this tool for a couple of reasons:
First, when I attempted to use this tool I either couldn't reach the website or my antivirus software flagged it as a potentially unsafe website. I don't think I want to be entering my name and SSN on their site until they have their security issues resolved (if even then).
Second, you should assume that your data was compromised regardless of what any tool tells you. Even if your data wasn't compromised this time, online fraud is on the rise, so it's better to be prepared for a potential data breach whether you were impacted by the Equifax data breach or not.
To that end, here are some things you can do to monitor and protect your credit:
1. Immediately obtain a credit report from one of the three credit bureaus (Trans Union, Experian, Equifax) and review it carefully to see if you have already fallen victim to abuse or ID theft. You can do this at https://www.annualcreditreport.com/index.action.
2. Resolve to obtain another credit report from a different bureau in 2 months and again in January 2018 (from the third bureau).
3. Sign up for credit monitoring. Equifax has offered to provide free credit monitoring, but there are other services if you aren't comfortable using Equifax.
4. Place alerts on your credit card accounts so that you are getting routine email updates about CC balances and transactions. Read the updates as they come in and follow up if something doesn't seem quite right. (This can be done by logging into your CC online account.)
5. Put a fraud alert on your credit record. Visit https://www.consumer.ftc.gov/articles/0497-credit-freeze-faqs to learn more and how to take this step.
6. Put a freeze on your credit record. The Link in #5 tells how to do this also. Note: unfreezing your credit can be difficult, so make sure this is the right step for you before proceeding. For example, you don't want to freeze your credit if you are planning on applying for a loan or moving soon (you need your credit for many things, such as setting up utilities at your new home, switching cell phone contracts, applying for a job, etc.).
7. File your taxes as soon as possible next year, especially if you normally get a refund. Tax fraud is on the rise so if your information has been compromised you want to file before a fraudster beats you to it.
I hope this helps. Here are a couple of resources that I recommend reading for more information on protecting yourself from identity theft:
https://www.usa.gov/identity-theft
https://www.annualcreditreport.com/protectYourIdentity.action
https://www.consumer.ftc.gov/articles/0151-disputing-errors-credit-reports
February 11, 2016
"Don't panic."
"Don't sell at the bottom."
"Don't try to time the market."
You're used to being told what you shouldn't do when the market is falling.  Today I'd like to talk about the right things to do in a volatile market.
The Market is Cyclical:  Expect ups and downs
Before we discuss the right things to do in a falling market, a quick reminder that the market is cyclical.  That means it will go up AND down.  As much as we would all love the market to go up all the time, that's just not realistic.
So what is realistic?  Market history shows that declines of 5% occur in 19 out of every 20 years.  Declines of 10% or more occur more than every other year, declines of 20% or more occur one in five years, declines of 30% or more occur one in twelve years and declines of 40% or more occur one in fifty years.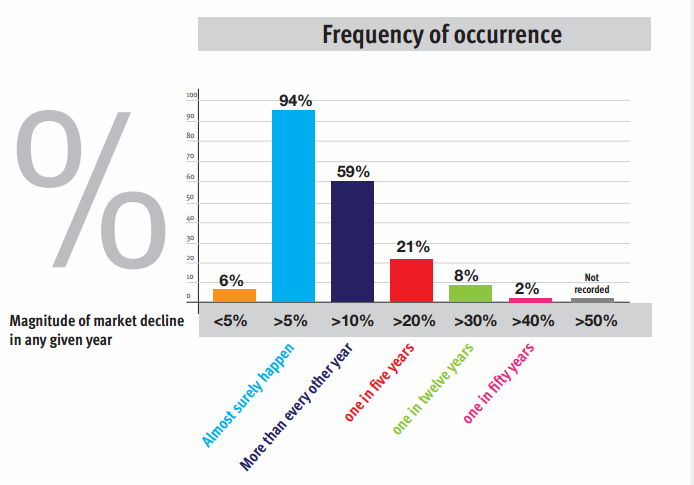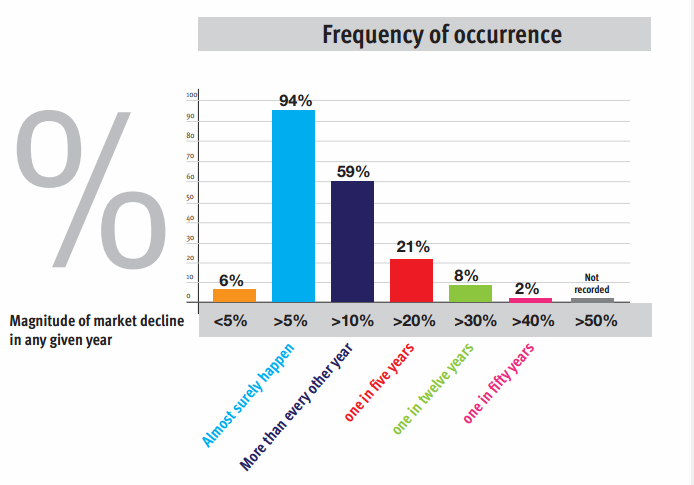 Based on this data, declines in the market are not only possible, they should be expected.  So instead of panicking every time the market goes down, why not take advantage of it?
Risk Tolerance and Asset Allocation
The first thing you should do when the market is falling is to review your portfolio to make sure it matches your risk tolerance, time frame and goals.  If it doesn't, then some rebalancing may be in order.
Most people have a pretty good idea of whether they are an aggressive or conservative investor.  However, if you'd like some help with this, there are many risk tolerance forms online such as Vanguard's tool at https://personal.vanguard.com/us/FundsInvQuestionnaire.
At times like this it's not unusual for people to want to take their money out of the stock market and park it in CDs or money markets or even under their mattress.  However, it's important to remember that you need some growth in your portfolio in order to stay ahead of inflation (especially since most savings and money market accounts are paying less than 1% these days); however, you can take less risk in your portfolio and still earn moderate returns over the long run.
Here's a chart of various portfolios (based on the percentage of stocks vs. bonds) for the period ending December 31, 2014.  As you can see someone who had 40% stocks and 60% bonds earned the same amount as someone who had 80% stocks and 20% bonds over the 10-year average period.  Sure the more conservative investor made less during the raging bull market of 2009-2014, but the long-term growth of your portfolio is what matters, not what you made last month or last year.
| | | | | | |
| --- | --- | --- | --- | --- | --- |
| Return | 100% Stocks / 0% Bonds | 80% Stocks / 20% Bonds | 60% Stocks / 40% Bonds | 40% Stocks / 60% Bonds | 20% Stocks / 80% Bonds |
| 1-year | 1% | 2% | 1% | 1% | 1% |
| 3-yr ave | 15% | 11% | 9% | 6% | 4% |
| 5-yr ave | 12% | 9% | 8% | 7% | 5% |
| 10-yr ave | 7% | 6% | 6% | 6% | 5% |
| Worst 1-yr | -37% | -32% | -19% | -10% | -3% |
Another benefit is that the more conservative investor lost much less than the more aggressive investor.  From the table you can see that the person who had 80% stocks lost 32% in the worst 1-year period (2008), while the person who had 40% stocks only lost 10% during that same time period.
Time the Market
Yes, you read that right.  I said "time the market".  But we're going to do it the right way, not the wrong way.  The wrong way is selling at the bottom and then jumping back in after the market has already recovered.  Studies show that people who try to time the market lose an average of 50% more than people who stick with their investment plan.
Having said that, what if you need to rebalance your portfolio because it doesn't match your goals?  Or what if you are retired and need to raise cash for next year's living expenses?  You may need to make some changes when the market is down, whether you want to or not.
However, you can be strategic about when you make those changes.  As you can see from the following chart, the market is very volatile right now.  Much like the weather in Missouri, if you don't like it, wait a few days and it will change.  With large swings in the market, you should try to time any selling on the up days rather than selling on a large down day.  While it's not as ideal as waiting for the market to recover from its current correction, its far better than selling at the bottom and locking in large losses.
On the flip side, if you're young and have a long way to go until you retire, you should take advantage of the down market to buy more stock (see Buy Low, Sell High below).  So instead of timing the market in a bad way (and locking in losses), you can take advantage of the low market to increase your portfolio over the long run.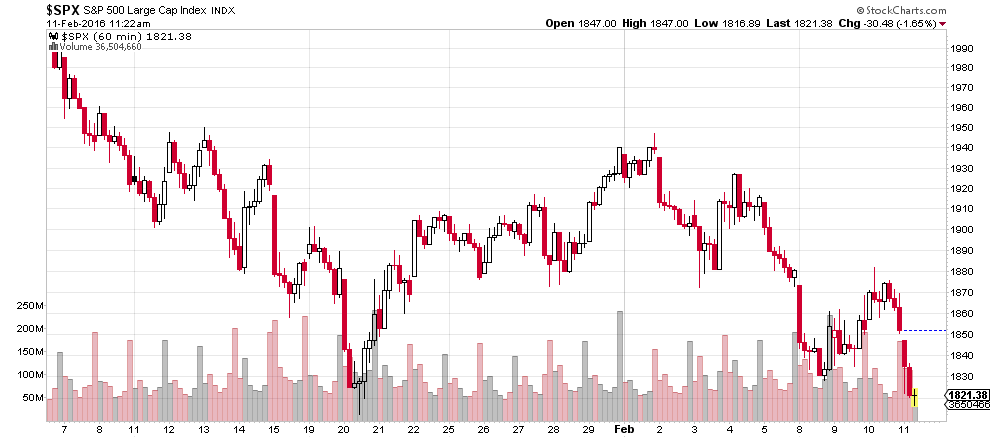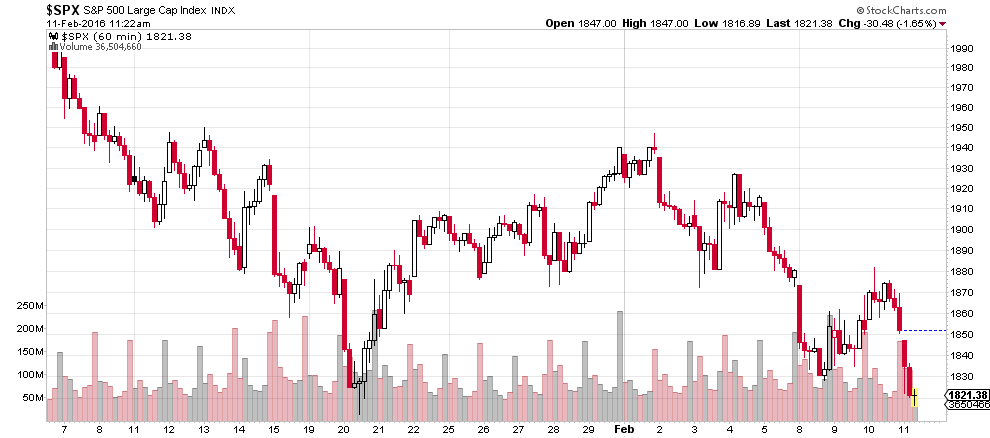 Buy Low, Sell High
If you are still many years away from retirement, you should be glad the stock market is down!  Remember, when the stock market is down stocks are on sale.  Which would you rather pay… $100 for a new pair of shoes or wait until they are marked down to $50?  $50 of course!  That's exactly the same mindset you should have when it comes to the stock market.
If you are investing regularly in a 401K, you are already doing this (it's called dollar cost averaging and it basically means that you are buying more stocks when the market is down and less when the market is up).  However, you could be more proactive and invest even more in the market when it is down by increasing your 401K contributions, investing in a Roth IRA or just by buying a stock mutual fund.
Raise Cash
People who are already retired or close to retirement should aim to have the next 12-24 months of living expenses in cash.  This is to help keep you from having to sell when the market is down.  If you have a large pension or your Social Security benefits cover most of your living expenses then you may not need as much cash, but in general retirees should try to maintain 1-2 years of living expenses in cash.
The best way to do this is to save any current surplus (if you are still working or if your monthly income exceeds your expenses).  However, if you need to raise cash to meet this rule of thumb, remember to do it strategically as described above.
Tax Planning
A downturn in the market could be an opportunity to reduce your taxes.  If you have investments outside of retirement accounts, consider taking losses for tax purposes.  This is especially helpful if you have a large holding in one stock or one mutual fund that you've been meaning to reduce.
Just remember to avoid the wash sale rules, which state that losses will be disallowed if you sell a security and immediately purchase a substantially identical security.  For example, if you sell 100 shares of Walmart stock to take the loss for tax purposes you must wait at least 30 days to purchase new shares of Walmart stock.  However, you can invest in a different company or a large cap stock mutual fund without triggering the wash sale rule.
Also, this works best when you have capital gains to offset.  Remember that you can only deduct up to $3,000 of capital losses against ordinary income (wages, pensions, Social Security, etc.) so the benefits of tax loss selling can be limited.
Another way to take advantage of a lower market is to do Roth IRA conversions.  When you convert money from a traditional IRA to a Roth IRA you have to pay taxes on the entire amount converted.  So if you have a $10,000 IRA that you've been wanting to convert and the value of that IRA has gone down to $8,000, converting at the lower value will reduce your taxable income by the decline in value of the IRA.
Reduce Your Investment Costs
There are many different types of investment costs.  Mutual funds have an annual operating expense, you may pay transaction fees when you buy and sell investments, or you may pay a monthly or quarterly fee to an investment manager.
These fees may not seem like a big deal when the market is going up, but when you are losing money you may want to rethink the investment fees you pay.  High fees can have a large impact on your portfolio over the long run, so you should minimize your fees whether the market is going up or down.
Annual operating expenses on mutual funds can range anywhere from 0.08% all the way up to 2.5%.  While some actively managed funds (with higher fees) actually earn those fees, it's hard to outperform the market over a long-term consistent basis.  With that in mind, consider investing in low-cost index funds or exchange traded funds (ETFs).
If you are working with an investment manager, you could be paying anywhere from 0.5% up to 1.5% annually to that manager.  Again, some investment managers do a great job and are earning that fee, but many others aren't even keeping up with the market.  You should review the fees you are paying and determine if you would be better off investing on your own or working with a fee-only financial planner (who charges by the hour or project instead of based on your asset value).
Defer Major Purchases and Prioritize Investments
"Many investors don't realize that a large percentage of their long-term investing gains are made during a bear market. A bear market is the time to be pouring money into the market, buying low, rather than taking it out. Thus, it is a great time to defer some of your major purchases. This is not the time to buy a new car, purchase that boat you've had your eye on, remodel the kitchen, or take that dream trip to Tahiti. This is the time to fund your Backdoor Roth IRAs, accelerate your 401(k) contributions, start that taxable investing account ".  This is an expert from Physician's Money Digest's article 6 Things to Do in a Bear Market. 
This advice can apply to both retirees and people who are still in the accumulation phase.  If you are retired, you should try to avoid taking large withdrawals when the market is down.  If you had a family vacation, home improvement or other large purchase planned and the market declined right before you needed that money you should try to delay the purchase until the market has recovered.  I know this is easier said than done, but it could make the difference between running out of money during your lifetime or not.
Okay, so that was really a "don't" not a "do".  So here's the thing to "do" part: If you're in the accumulation phase, consider using funds that were designated for large purchases for investing instead.  I realize that investing when the market is down isn't nearly as fun as taking a beach vacation or buying a new car, but it can boost your long-term returns significantly.
Remember the Long Term Trend is Up
Above we talked about how often the market can experience corrections.  While it's important to understand that the market moves in cycles and it won't always be going up, it's also important to remember that even with market corrections, the overall long-term trend of the market is up.  To put the market into perspective, consider the following (source: Horsesmouth.com):
The average intra-year drop since 1980 has been 14.2%, yet annual returns have been positive in 27 of those 36 years.
Over a 10-year period, an average investor in the S&P 500 index would have experienced positive returns 95.1% of the time.
A review of all 20-year periods from 1950-2015 showed an average annual return of 8.9% per year for a 50/50 portfolio, with 5% as the lowest annual return for that time period. If you consider that the US economy experienced a major recession during this period, this return becomes even more impressive.
So while we may be in a correction right now, it's the long-term that matters not what the market does today or this week or even this month.
Resources:
I hope shifting your focus from what you shouldn't do in a down market to what you should be doing has been helpful.  For more information on dealing with market volatility, here are some articles for you to read:
Market Volatility: What Investors Should Know
A Rocky Market Action Plan for Retirees
6 Things to Do in a Bear Market
Also, many of the points I made in August – when the market first started going down – are still relevant, so please revisit that article here: http://www.beacon-advisor.com/2015/08/stock-market-update-dont-panic/
And finally, if you have any questions or would like to review your portfolio, please don't hesitate to contact me.
December 29, 2015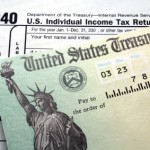 In what has become an annual ritual, Congress recently passed a last minute bill to extend tax laws that expired at the end of 2014. The good news is that some of these extenders are now permanent, which will eliminate the need to extend them in future years. Other provisions were extended just through 2016 and others were extended through 2019.
The Protecting American from Tax Hikes (PATH) Act of 2015 was signed into law on December 18. Here is a summary of the most popular provisions that were extended or made permanent.
Extenders that are now permanent include:
Tax free distributions from IRAs to charities: The PATH Act permanently extends the provisions allowing tax-free distributions by individuals age 70½ or older directly from their IRAs to qualified charities. The annual limit is $100,000 per taxpayer.
American Opportunity Tax Credit: The PATH Act makes permanent an enhanced AOTC, with a maximum deduction of $2,500 and phaseout thresholds of $80,000 for single filers and $160,000 for joint filers. 
Deduction for state and local sales taxes: Taxpayers may elect to deduct state and local sales taxes in lieu of deducting state and local income taxes. This optional deduction, which is especially valuable to residents of states without a state income tax and purchasers of certain big-ticket items, is now permanent.
Child Tax Credit: The enhanced child credit, which allows for a refundable portion with a reduced income threshold, is made permanent. This provision was scheduled to expire after 2017.
Earned Income Credit: The PATH Act makes permanent certain enhancements in the EITC for lower-income taxpayers. Previously, the enhancements were only available though 2017.
Deductions for teacher's expenses: The deduction for up to $250 of out-of-pocket eligible educator expenses is now permanent. It will be indexed for inflation beginning with 2016 tax returns. You claim this deduction "above the line," meaning it's available even if you don't itemize. If you do itemize, you can also generally claim qualified expenses above $250 as a deduction subject to a 2% of adjusted gross income limit.
Section 529 plans: The PATH Act permanently extends the rule allowing computers and related equipment to be treated as qualified expenses.
Section 179 expensing: The PATH ACT permanently restores the maximum expensing deduction of $500,000 for qualified business property with a phaseout threshold of $2 million. (It was scheduled to drop to $25,000 with a $200,000 phaseout threshold.) It will be indexed for inflation for 2016 and thereafter.
The following provisions were extended through 2016
Tuition and fees deduction: If you or a family member is an eligible student, you may be able to claim a tuition and fees above-the-line deduction for qualified higher education expenses for 2015 and 2016. For 2015 tax returns, the maximum deduction is $4,000 when your adjusted gross income (AGI) does not exceed $65,000 ($130,000 for joint filers). The maximum deduction is $2,000 when your AGI is less than $80,000 ($160,000 for joint filers).
Residential energy credit: The latest version of the residential energy credit, which provides a lifetime credit of up to $500 for 10% of qualified expenses, is extended through 2016.
Mortgage debt exclusion: The tax exclusion for mortgage forgiveness on up to $2 million of debt on a principal residence is extended, with certain modifications through 2016.
Deductibility of mortgage insurance premiums: This provision allows taxpayers to deduct mortgage insurance premiums subject to a phaseout beginning at $100,000 of AGI. The deduction is extended through 2016.
50% bonus depreciation (extended through 2019): Although 50% bonus depreciation for qualified business property is retroactively extended to 2015, it will be reduced to 40% for 2018 and then 30% for 2019. Bonus depreciation will completely expire after 2019 unless it is extended again.
These are just a few of the tax extenders included in the 231 page PATH Act passed last week.  For a more detailed list of the tax provisions that were extended please see  "SECTION-BY-SECTION SUMMARY OF THE PROPOSED PROTECTING AMERICANS FROM TAX HIKES ACT OF 2015"
Kristine McKinley is a fee only financial planner in Kansas City, Missouri.  Kristine provides retirement planning, tax preparation and planning, investment reviews and comprehensive financial planning on a fee-only, as needed basis.  To schedule your complimentary introduction meeting, please contact Kristine at kristine@beacon-advisor.com.
November 5, 2015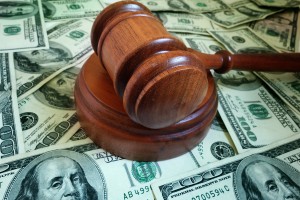 Earlier this week President Obama signed the 2016 budget deal which included several surprise provisions for Social Security.
The two biggest changes will be to the "file and suspend" strategy and the ability to file a "restricted application". The loss of these two strategies will affect many Americans' retirement plans as they were relying on these strategies to boost their retirement income. People who were relying on the additional income from these strategies will need to re-evaluate their retirement plan to determine if they can still retire at their goal date or if they will have to work longer to replace the lost income.
File and Suspend
The biggest change is to the "file and suspend" strategy.
First a little background on the strategy… In order for spouses to collect the spousal benefit, the other spouse must have already filed for benefits. Often times the higher earning spouse is not yet ready to receive benefits though, so in the past he got around this by filing for benefits and then immediately suspending them. This allowed his spouse to start receiving spousal benefits while he delayed his own benefit (usually to age 70). The benefit of this strategy was that the higher earner could continue to earn accrued benefits (at a rate of 8% per year) on his own benefit while allowing his spouse to start receiving a spousal benefit on his earnings record.
Under the new law, spousal benefits are no longer payable while the other spouse's benefits are under suspension. In other words, spousal benefits can only be collected if the other spouse is actually receiving his benefits. The husband can no longer file and suspend his benefits; he must actually be receiving them for his spouse to collect spousal benefits.
In previous versions of the budget deal, anyone receiving spousal benefits based on a suspended benefit would have had their benefits terminated within six months if the other spouse didn't reinstate his benefits. Thankfully the bill was changed so that people already receiving spousal benefits on a suspended benefit will not lose their benefits; however, this strategy will not be available going forward.
Another benefit of suspending benefits was the ability to request a retroactive lump sum for the amount that the person would have received if he/she had not suspended her benefits. This benefit has also been eliminated under the new budget deal.
In effect, the only reason to do a voluntary suspension under the new law is if you take Social Security benefits early and you later decide that you made a mistake and want to delay your benefits. In that case, you will still be able to suspend your benefits, but only after you have reached your full retirement age, and your spouse and other dependents will not be able to claim benefits while your benefit is under suspension.
Restricted Application
The other strategy that has been eliminated is the ability to file a restricted application for spousal benefits only.
Under the old law a spouse who was eligible for both a spousal benefit and her own benefit could choose to receive the spousal benefit only (at her full retirement age) and delay her own benefit to age 70. This was the best of both worlds as it allowed her to delay her own benefit to the maximum amount while still collecting a benefit at her full retirement age (the spousal benefit, which is half of her spouse's primary insurance amount). This strategy was called the restricted application.
Unfortunately, under the new law this will no longer be allowed. If you apply for benefits you will be considered to have "deemed" to have filed for your own benefits. The only way you would receive the spousal benefit instead of your own is if the spousal benefit is higher than the benefit you would receive based on your own earnings record.
The impact of this change is that spouses will either have to start claiming their own benefits early or they will delay to age 70 but they won't be able to receive a spousal benefit between full retirement age and age 70.
Widow's Benefits
The changes above apply to retirement and spousal benefits only, they do not apply to survivor benefits. Widows who choose to receive survivor benefits can still elect to delay their own benefits to full retirement age or later to receive the delayed credits.
Time-Line: When Will the Changes Take Place
File and Suspend:
The key date for the file and suspend strategy is May 1, 2016.
If you have already filed and suspended, this bill will not affect you. Your spouse can still collect spousal benefits even though your own benefits are suspended.
If you have not yet filed and suspended benefits (but are eligible to do so), you can still file and suspend before May 1, 2016 and your spouse will still be able to collect spousal benefits.
If you turn age 66 within six months after the law is enacted (the law was officially signed on Monday 11/2/15 so you must reach age 66 by May 1, 2016), you can still file and suspend benefits allowing your spouse and dependents to receive benefits on your earnings record.
After May 1, 2016 no one will be able to collect benefits on another person's earnings record unless they are actually receiving benefits. If someone has filed and suspended their benefits, then no other benefits will be paid on that account.
The only reason someone will want to file and suspend benefits after May 1, 2016 is to correct a mistake. For example, if you retired at 64 and immediately started receiving Social Security but then decided that may not have been the best idea, you can still suspend your benefits once you reach your full retirement age. However, no one will be able to receive benefits on your earnings record while your own benefits are suspended.
Restricted Application:
The key age/date for the restricted application is people who will be age 62 or older by the end of 2015. Basically, people born before January 1, 1954 will be grandfathered in for the restricted application strategy.
Here is the time-line for the restricted application elimination: If you are already receiving spousal benefits then you can continue to receive those benefits, they will not be taken away from you.
If you will be age 62 by the end of 2015, then you may still file a restricted application to claim spousal benefits only when you reach age 66. However, the person who's earnings you are claiming benefits on must either be collecting benefits when you apply or they must have filed and suspended their benefits within the time-line above. Divorced spouses who are age 62 by the end of 2015 can collect spousal benefits at age 66 even if their ex-spouse is not yet claiming benefits (as long as they are at least age 62).
Anyone younger than age 62 at the end of 2015 will not be allowed to claim spousal benefits only going forward. This will primarily affect people who have benefits based on their own earnings record that are higher than the spousal benefit would be. In the past, you could elect to take the spousal benefit only, even if it was lower than your own benefit, and delay your own benefit until age 70. Now when you apply for benefits, you will only be awarded the spousal benefit if the amount is greater than your own benefit would be.
Conclusion and What to Do Now
The purpose of the changes above was to "close several loopholes in Social Security's rules about deemed filing, dual entitlement and benefit suspension in order to prevent individuals from obtaining larger benefits than Congress intended."
Unfortunately this reform will affect more than the top 1% that Congress was supposedly targeting. Millions of middle income Americans use these strategies to improve their qualify of life during retirement, including divorced women who will likely be hit the hardest.
Reform measures of this magnitude usually take years to happen. These changes took place over just a few days and will be implemented quickly, leaving very little planning time for the people who will be impacted.
If you are already retired or are close to retirement and were planning on taking advantage of the file and suspend or restricted application strategies, please contact me for a review.  We will need to re-evaluate when you will start receiving Social Security as well as how that will impact your overall plan.
Kristine McKinley is a fee only financial planner in Kansas City, Missouri.  Kristine provides retirement planning, tax preparation and planning, investment reviews and comprehensive financial planning on a fee-only, as needed basis.  To schedule your complimentary introduction meeting, please contact Kristine at kristine@beacon-advisor.com.
October 16, 2015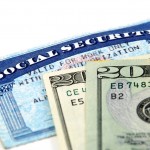 One of the best features of Social Security is the annual cost of living adjustment or COLA.
The COLA was created to help seniors keep up with rising costs. This is especially helpful to retirees who depend on Social Security for the majority of their income (note: according to the Social Security Administration, retirement benefits make up at least half the income for approximately two-thirds of the people collecting Social Security, and 90 percent of the income for at least one third of Americans receiving benefits).
The COLA has averaged 2.65% since 1990.
Here are the COLAs received from 1975-2015:
July 1975 — 8.0%
July 1976 — 6.4%
July 1977 — 5.9%
July 1978 — 6.5%
July 1979 — 9.9%
July 1980 — 14.3%
July 1981 — 11.2%
July 1982 — 7.4%
January 1984 — 3.5%
January 1985 — 3.5%
January 1986 — 3.1%
January 1987 — 1.3%
January 1988 — 4.2%
January 1989 — 4.0%
January 1990 — 4.7%
January 1991 — 5.4%
January 1992 — 3.7%
January 1993 — 3.0%
January 1994 — 2.6%
January 1995 — 2.8%
January 1996 — 2.6%
January 1997 — 2.9%
January 1998 — 2.1%
January 1999 — 1.3%
January 2000 — 2.5%
January 2001 — 3.5%
January 2002 — 2.6%
January 2003 — 1.4%
January 2004 — 2.1%
January 2005 — 2.7%
January 2006 — 4.1%
January 2007 — 3.3%
January 2008 — 2.3%
January 2009 — 5.8%
January 2010 — 0.0%
January 2011 — 0.0%
January 2012 — 3.6%
January 2013 — 1.7%
January 2014 — 1.5%
January 2015 — 1.7%
Unfortunately, the SSA recently announced that there will not be an increase in benefits in 2016. This is only the third time in 40 years that there has not been a COLA.
You may be wondering how there can be no COLA when the cost of food, housing and medical care (the top expenses for retirees) keeps going up. The COLA is based on the CPI-W, which is a measure of a basket of goods consumed by workers. One of the top expenses in this measure is the cost of transportation. Since the cost of oil was down in 2015, the overall index was down in the third quarter – the quarter used to determine the COLA for the next year. Many argue that the CPI-W is not an adequate measure of retirees expenses (after all, transportation costs generally go down significantly once you retire) and should not be used to calculate annual cost of living increases for Social Security benefits. While this may be true, unfortunately, it's the measure that is required under current law.
To make matters worse, the SSA is warning to expect large increases in Medicare premiums (up to 52% higher) unless Congress acts soon.
The only silver lining is that people who are already receiving Social Security cannot have their benefits reduced by rising Medicare premiums. This is known as the hold harmless rule.
The inflation protection that Social Security provides to seniors is very valuable. Unless you are a teacher or government employee, there is no other benefit that increases as your living expenses increase. For this reason, I generally encourage people to maximize their benefits as much as possible. This typically means delaying your benefits as long as possible and implementing spousal and other filing strategies as appropriate.
However, if you are planning on applying for Social Security in the next few months, it might make sense to apply for benefits now so that you will be considered an enrollee for Medicare before premiums go up. Your goal should be to maximize your Social Security as much as possible, so please don't apply early just to avoid the Medicare premium increase, but if you were planning on starting Social Security in early 2016 anyway, applying a few months early could save you up to $600 in Medicare premiums in 2016.
You can read the full announcement regarding the 2016 COLA at http://ssa.gov/news/press/releases/#/post/10-2015-1
August 24, 2015
Thanks to a recent ruling from Topeka, Kansas residents who work in Kansas City (and pay KC earnings tax) may be eligible for a refund of the KC taxes paid.
I am reviewing the recent ruling and will contact any clients who I believe may benefit from it. However, if you are a current tax client and you believe you will benefit from this rule, you are welcome to contact me and get your name on the list of amended tax returns to be completed.
Here is an article describing the new ruling:
http://www.kansascity.com/…/government…/article31669076.html
---
Kristine McKinley is a fee only financial planner in Kansas City, Missouri.  Kristine provides retirement planning, tax preparation and planning, investment reviews and comprehensive financial planning on a fee-only, as needed basis.  To schedule your complimentary introduction meeting, please contact Kristine at kristine@beacon-advisor.com.