Contact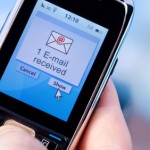 At Beacon Financial Advisors, we offer a complimentary introduction meeting to give you a chance to learn more about us before working together. This meeting generally lasts about 45 minutes.
Although no advice is provided in this introduction meeting, it is a great chance for you to meet us and learn more about fee-only financial planning, with no strings attached.
Contact Kristine to setup your complimentary "introduction" meeting today.
Contact us by phone, email, or the form below. We look forward to hearing from you!
Beacon Financial Advisors, LLC
Kristine McKinley
Phone: 816-739-4853
Fax: 816-875-4545
Email: kristine@beacon-advisor.com
Office Locations (appointments only, please):
Kansas City
800 E 101st Terrace, Suite 350
Kansas City, MO 64131
Lee's Summit
200 NE Missouri Rd, Ste 200
Lee's Summit, MO 64086