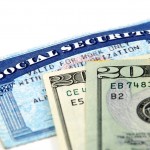 One of the best features of Social Security is the annual cost of living adjustment or COLA. The COLA was created to help seniors keep up with rising costs. This is especially helpful to retirees who depend on Social Security for the majority of their income (note: according to the Social Security...
read more
Ready to Get Started?
Contact us with any questions or to
schedule an introduction meeting.
Contact Us