June 30, 2009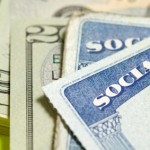 In January of this year, people collecting Social Security retirement benefits received one of the highest cost of living adjustment (COLA) increases seen since the 1980s.  Unfortunately, that increase may be the last one you see for a few years.
If you are retired and receiving Social Security benefits, you know that your benefits are increased each year to help you keep up with inflation.  This is called a cost of living adjustment, or COLA.  The COLA is announced in October of each year and is based on the CPI-W (the Consumer Price Index for Urban Wage Earners and Clerical Workers) from the 3rd quarter of the previous year to the 3rd quarter of the current year.  Changes announced in October go into effect in January of the next year.
In 2009, retirees saw their benefits increase by 5.8%, due mainly to the high cost of gas during 2008.  This was much higher than normal, with the average increase being around 2.8%.  Unfortunately, the Congressional Budget Office (CBO) is estimating that there will be no increase in Social Security benefits for the years 2010 through 2012.