June 23, 2014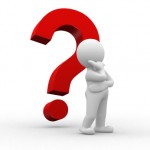 As Baby Boomers are getting closer and closer to retirement, they have many questions about Social Security, such as…
Will Social Security be there for me when it's my time to collect benefits?
For a long time the media has been telling us that Social Security is going bust. Millions of Americans depend on Social Security to fund all or part of their retirement, so this is a huge concern in our country. So do we really need to worry about Social Security going under before we start collecting our retirement benefits?
The 2009 Social Security Trustees Report anticipates that Social Security benefits paid to retirees will exceed Social Security taxes paid in by workers (and earnings on the funds in the trust) beginning in 2016.  In addition, the trust fund could be exhausted by 2037.  Once the trust fund is gone, benefits will still be paid out, but the taxes collected from people still working will only be enough to cover 76% of the benefits promised.
December 20, 2010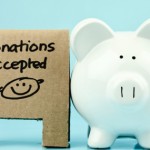 Good news for charitable IRA owners over age 70 ½… the Tax Relief, Unemployment Insurance Reauthorization, and Job Creation Act of 2010, signed last week by President Obama, extends the ability to give up to $100,000 directly from your IRA to a charitable institution, tax-free.  Furthermore, because this bill was passed so late in the year, you get an extra month to complete the transfer and have it count for your 2010 taxes (transfers made in January 2011 will count as if they were made in 2010).
If you're not familiar with charitable IRA donations, for the past few years taxpayers age 70 ½ or older have been able to make direct transfers of up to $100,000 per year from their IRA to a charity.  By giving the money directly to charity (rather than receiving the distribution then later cutting a check to your favorite charity), taxpayers were able to exclude the IRA distribution from their income.
This was a great strategy for IRA owners who didn't need the money from the required minimum distribution as they won't have to pay a large tax bill for IRA withdrawals that they wouldn't otherwise have taken (if not required to by the RMD rules).
The direct transfer strategy not only reduced their taxable income, but it also reduced their adjusted gross income, which resulted in many taxpayers having less of their Social Security income taxed; it also allowed taxpayers to qualify for credits and deductions that they would not have qualified for otherwise because their income was too high.
This IRA donation strategy was introduced in the Pension Protection Act of 2006 and was originally only intended to apply to the 2007 tax year.  It was later extended to include 2008 and 2009.  IRA owners who have taken advantage of this strategy were hoping that it would be extended for 2010, but for a while it didn't look like it would happen.  Thankfully, Congress included a provision in the tax bill passed last week to extend the ability to donate IRAs directly to charity for not only 2010, but 2011 as well.
Since this bill was passed so late in the year, you may have already taken your 2010 RMD and written a check to your favorite charity.  You can still deduct your donation on Schedule A: Itemized Deductions (if you itemize your deductions).  However, please note that you can't do both.  If you do a direct transfer to a charity from your IRA you will exclude the distribution from your income; if you write a check to a charity you will deduct it on Schedule A.
Thanks to Kay Bell at Bankrate.com for the update on RMD charitable donations in "How the New Tax Law Affects Your 2010 Taxes".
Kristine McKinley is a fee only financial planner in Kansas City, Missouri.  Kristine provides retirement planning, tax preparation and planning, investment reviews and comprehensive financial planning on a fee-only, as needed basis.  To schedule your complimentary introduction meeting, please contact Kristine at kristine@beacon-advisor.com.
December 17, 2010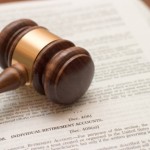 "We had a responsibility to protect middle class families from a tax increase that would have hit their paychecks and harmed the recovery" – Treasury Secretary Timothy Geithner statement after the House passed the newest tax bill last night.
Nothing like waiting til the last minute…
Financial advisors have been preparing their clients for higher taxes as we waited for Congress to do something to stop the Bush era tax credits from expiring at the end of this year.
Given the slow recovery the economy is experiencing an increase in taxes that would have resulted had the Bush tax cuts not been extended would have been a tough blow, especially for the middle income class.
Congress finally passed a bill that would extend the Bush tax cuts, as well as introduce a few new ones.  The bill, called the Tax Relief Unemployment Insurance Reauthorization and Job Creation Act of 2010 is expected to be signed by President Obama later today.
Here are some of the highlights of the new tax bill:
The current tax rates have been extended for two years.  They were scheduled to go up in 2011.  The 10% bracket was going to disappear, and most of the other tax brackets were going to go up, which would have been devastating to taxpayers in this economy.  Hopefully the economy will have grown and will be stable before tax rates do go up in 2013.
The current capital gains and dividends rates have been extended through 2012.  This will give many people an opportunity to sell positions that have a gain before capital gain rates go up.
The Alternative Minimum Tax (AMT) exemption will remain at the higher levels for two more years, giving relief to middle income taxpayers who would have to pay AMT without this band-aid.  I'm still looking for permanent AMT changes in the future.
The new tax bill includes a payroll tax deduction for workers.  Workers will get a 2 percentage-point break on their payroll tax for one year. Instead of paying 6.2% on wages up to $106,800, they will only have to pay 4.2% in 2011.
Unemployment benefits will be extended for another 13 months, giving people who have been unemployed for an extended time period more time to find another job (with unemployment rates still close to 10% this was to be expected).
The estate tax has been reinstated for 2011, but the top tax rate will be 35% and the exemption amount will be $5 million per person and $10 million per couple.  Without this tax bill, the estate tax would have been reinstated at 55% with only a $1 million exemption.
These are just a few of the provisions included in the new tax bill.  The response to the new tax bill has been mixed.  Some economists say this bill will boost economic growth and create millions of jobs.  Others are calling this bill "weak stimulus".  While I'm not sure how much this bill will boost the economy, I do believe that if the Bush tax cuts were allowed to expire the higher taxes that would have resulted would have been very difficult for taxpayers in this struggling economy.
For more information on the new tax bill and how it will affect you, please visit Tax Cut Deal: How it Affects You at CNNMoney.com.
December 9, 2010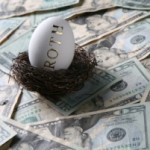 As we near the end of 2010, many people are wondering if a Roth IRA conversion is the right move for them.
Why so much focus on Roth IRAs this year?  The rules that determine who can convert a traditional IRA to a Roth IRA have been changed which will allow more people to convert to Roth IRAs.  Before 2010, only people with modified adjusted gross incomes of less than $100,000 could convert.  Starting in 2010, this income limitation has been lifted, meaning most people are eligible to convert their traditional IRAs to Roth IRAs.
In addition to the income limitation being lifted, the IRS is allowing taxpayers who do a Roth IRA conversion in 2010 to spread their taxes out over two years.  So instead of paying it all on your 2010 tax return, you can pay half in 2011 and half in 2012.
This may seem like a no-brainer for people who want to do a Roth IRA conversion in 2010, but don't leap before you look.  Just because you can do a Roth IRA conversion in 2010 doesn't mean you should do a Roth IRA conversion in 2010.
August 20, 2010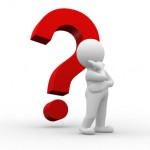 Many people hire financial planners to help them meet their financial goals. Whether you are a beginner investor with very little experience or whether you have a good knowledge and understanding of financial planning topics, a financial planner can be a valuable asset when planning for your financial goals. One advantage of working with a financial advisor is the added incentive you'll have to reach your financial goals.
A financial planner can help with a number of financial questions and goals, such as reviewing your investments to make sure they are appropriate to meet your goals, preparing a retirement projection to show you if you are on track to retire at your desired age or not, reviewing your tax returns to make sure you're getting all of the tax benefits you are entitled to, or even a comprehensive financial plan which covers all aspects of your financial life.
There are many different types of financial advisors, and most are compensated differently and work differently than other advisors (there's not a standard fee structure or even a standard service set when it comes to financial advisors), so it's important to do your homework before you hire a financial professional.
Here are some questions you should ask when interviewing a financial planner:
June 30, 2009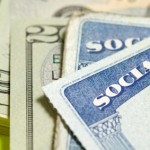 In January of this year, people collecting Social Security retirement benefits received one of the highest cost of living adjustment (COLA) increases seen since the 1980s.  Unfortunately, that increase may be the last one you see for a few years.
If you are retired and receiving Social Security benefits, you know that your benefits are increased each year to help you keep up with inflation.  This is called a cost of living adjustment, or COLA.  The COLA is announced in October of each year and is based on the CPI-W (the Consumer Price Index for Urban Wage Earners and Clerical Workers) from the 3rd quarter of the previous year to the 3rd quarter of the current year.  Changes announced in October go into effect in January of the next year.
In 2009, retirees saw their benefits increase by 5.8%, due mainly to the high cost of gas during 2008.  This was much higher than normal, with the average increase being around 2.8%.  Unfortunately, the Congressional Budget Office (CBO) is estimating that there will be no increase in Social Security benefits for the years 2010 through 2012.
December 12, 2008
I know many people were hoping this would pass for 2008 rather than 2009, but I guess late is better than not at all.
Congress approved legislation this week that will provide some relief to Americans over 70 1/2 who have suffered significant losses in their IRA accounts.  The bill will temporarily suspend the excise tax that is levied when seniors fail to the the required minimum distribution (RMD) from their retirement accounts.
This penalty is waived for 2009, which means that seniors will not be required to take withdrawals from their tax deferred retirement accounts during 2009, which will hopefully give these accounts time to recover before the 2010 required distribution.  Unfortunately, this law does not apply to 2008 when it would have made the most difference to investors who have lost significant amounts in their accounts.
December 1, 2008
December's a busy month with holiday preparations, but it's not too late to focus on last-minute tax savings. Consult with your tax professional to see if these might work for you:
Do an AMT sweep: One of the reasons why it's wise to consult a tax adviser before you start accelerating deductions is that certain people over $75,000 find themselves more susceptible to the alternative minimum tax if they proceed. The AMT is an alternative taxation process that's figured separately from your regular tax liability and you have to pay whichever tax is higher. State and local income taxes and property taxes, for example, are not deductible when figuring the AMT. Under the regular rules, medical expenses that exceed 7.5 percent of adjusted gross income can be deducted under the regular rules, but under the AMT, that threshold is 10 percent. Also, under regular rules, interest on up to $100,000 of home-equity loan debt is deductible no matter how the money is used, but under the AMT, the deduction holds only if the money was used to buy or improve a primary or second home. It pays to check your AMT risk before you execute any end-of-the-year tax-savings strategy.
Check investment gains and losses: After the market drops we've seen this year, it's likely you have some capital losses in your taxable investment accounts.  It might make sense to sell and offset them against any capital gains you've realized this year. Such losses can offset 100 percent of capital gains plus up to another $3,000 in ordinary income. Any losses in excess of that number can be carried forward to the next tax year.  Note: According to Morningstar.com a lot of mutual funds are expected to distribute capital gains to shareholders, despite funds being down 30-40%.  Check your mutual funds to see if you are expected to receive a capital gain distribution; if so, it might make sense to do some tax loss selling before the December distribution to avoid another taxable event.
December 1, 2008
There's a special sinking feeling as you approach Dec. 31 and realize you've done no tax planning whatsoever. That includes big issues like end-of-the-year investment decisions, and the smaller ones – like that stuff you no longer use piling up in the basement.
Charitable giving is an important part of tax planning at year-end, so let's look at the cash and noncash aspects of giving. It makes sense to contact a tax expert or financial planner to talk about what giving makes sense for you:
You have to itemize: Only individual taxpayers who itemize their deductions on Schedule A can claim a deduction for charitable contributions. This deduction is not available to people who choose the standard deduction, including anyone who files a short form (1040A or 1040EZ).  However, there has been talk about allowing "above the line" charitable deductions, so I'm hopeful that this tax law will change soon.
Get out the checkbook: Uncle Sam likes a record. To deduct any charitable donation of money, a taxpayer must have a bank record or a written communication from the charity showing the name of the charity and the date and amount of the contribution – and it definitely helps to have both. Bank records mean canceled checks, bank or credit union statements and credit card statements. Bank or credit union statements should show the name of the charity and the date and amount paid. Credit card statements should show the name of the charity and the transaction posting date. For payroll deductions, the taxpayer should retain a pay stub, Form W-2 wage statement or other document furnished by the employer showing the total amount withheld for charity, along with the pledge card showing the name of the charity. If you remember the IRS being satisfied with personal bank registers or scribbled notes to document the donation, they're not anymore.
September 24, 2008
Investing in the stock market is a lot like driving on a long road trip.  At some point, you're going to run into pot holes and rough patches.  When that happens, you should definitely drive with more caution, but you have to keep on going if you want to reach your destination.
Similarly, if you're investing for long-term goals such as retirement, you will encounter some market volatility, probably several times along your journey.  While you may be tempted to pull over and wait out the rough times, it will delay or may even prevent you from reaching your goals.
So what should you do when the road to investing gets bumpy?
Buy Low, Sell High:  The whole premise behind investing is to buy low and sell high.  You can't do that if you pull out of the market or stop investing when the market goes down.  If you're investing for the long-term, you should be glad when the market is down, because then stocks are "on sale" and you can pick up more shares at a lower price.  Who doesn't love a good sale?
Diversify: One of the best ways to defend your portfolio against market losses is to have a portfolio that is properly diversified.  If you review the history of the stock market, you'll see that the best performing assets vary from year to year and that it's not easy to predict which asset class will perform well in any given year.  Therefore, by having a mix of asset classes, based on your risk tolerance, your goals and your timeframe, you are more likely to meet your goals.  In addition, having a mix of asset classes reduces your risk of loss, since you won't have all of your eggs in one basket.