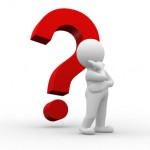 Many people hire financial planners to help them meet their financial goals. Whether you are a beginner investor with very little experience or whether you have a good knowledge and understanding of financial planning topics, a financial planner can be a valuable asset when planning for your financial goals. One advantage of working with a financial advisor is the added incentive you'll have to reach your financial goals.
A financial planner can help with a number of financial questions and goals, such as reviewing your investments to make sure they are appropriate to meet your goals, preparing a retirement projection to show you if you are on track to retire at your desired age or not, reviewing your tax returns to make sure you're getting all of the tax benefits you are entitled to, or even a comprehensive financial plan which covers all aspects of your financial life.
There are many different types of financial advisors, and most are compensated differently and work differently than other advisors (there's not a standard fee structure or even a standard service set when it comes to financial advisors), so it's important to do your homework before you hire a financial professional.
Here are some questions you should ask when interviewing a financial planner:
• How long have you been providing financial advice?
• How are you compensated? Do you earn a commission for products your recommend (sell) or do you earn a fee based on your time?
• What are your qualifications? Are you a Certified Financial Planner?  Do you have any licenses (CFA, CPA), or are you associated with any professional organizations (NAPFA, FPA, etc.)?
• Who are your typical clients? Do you have any clients similar to me?
• Do you have a specialty, i.e., tax planning, retirement planning, working with baby boomers?
• How often will you monitor my financial plan? Do you automatically monitor my investments or is it up to me to contact you when I need an update?
• How many clients do you have? Will I be working with you or an associate of yours?
While asking friends, family and business associates for referrals for financial planners is a good idea, you should do your own due diligence as well. Read up on the different types of financial advisors (stick with reputable financial publications and websites such as the Wall Street Journal, Kiplinger's Magazine, etc.) before you start your search. Once you know what type of advisor you want to work with, you should interview several potential advisors to determine which one will best suit your needs, personality and goals.
Beacon Financial Advisors is one of several financial advisors in Kansas City who offers hourly, fee-only financial advice.  Kristine McKinley is a Certified Financial Planner and CPA.  For objective, unbiased advice on your investments, retirement, taxes and more, please contact us to setup a complimentary introduction meeting today.