December 28, 2017
Many people will no longer be able to itemize under the new Tax Cuts and Jobs Act, which means that charitable donations won't be as valuable from a tax perspective.
Here are some ways to maximize your charitable giving and still receive some tax benefit:
1. Accelerate your 2018 donations into 2017. By doubling up on your dontions before year end, you will increase your deductions for the 2017 tax year. If you will have itemized deductions close to the standard deduction in future years, consider doubling up on your donations every 2-3 years; this may boost your itemized deductions enough to get you over the standard deduction amount.
2. For taxpayers age 70 1/2 or older, you can contribute directly from your IRA to a qualified charity. Donations made directly from your IRA to a qualified charity are deducted directly from your taxable income, giving you the tax benefit even if you don't itemize your deductions.
3. Consider using a donor-advised fund. With a donor advised fund, you can contribute cash or appreciated investments to an account, take the deduction on your taxes, and distribute the donations to charities at a later date or over multiple years. This can be helpful if you want the tax deduction now, but don't know who you want to donate to or if you want to be able to spread the donations out. Donor advised funds are available from brokers such as Vanguard, Schwab and Fidelity and usually have a minimum of $5,000-25,000.
The deadline to make donations for the 2017 tax year is December 31, 2017.
Kristine McKinley is a Kansas City CFP and CPA.  Kristine provides retirement planning, tax preparation and planning, investment reviews and comprehensive financial planning on a fee-only, as needed basis.  To schedule your complimentary introduction meeting, please contact Kristine at kristine@beacon-advisor.com.
December 22, 2017
The Tax Cut and Jobs Act of 2017 was passed by Congress earlier this week and signed by President Trump this morning.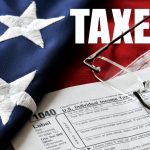 Since 2017 is winding up, I wanted to pass along a quick summary of the tax bill. If you are one of the many Americans who will no longer be itemizing under the new bill, you may want to do some planning before the New Year arrives.
Tax Brackets for Individuals
The biggest change will be to the tax brackets. Original proposals called for reducing the current seven tax brackets to just three. While that didn't make the final cut, the new tax brackets will be lower for almost everyone.
Current tax brackets: 10%, 15%, 25%, 28%, 33%, 35%, and 39.6%.
New tax brackets: 10%, 12%, 22%, 24%, 32%, 35%, and 37%. Note that these are only temporary; they will revert to the current tax brackets after 2025.
Single
Joint
10% tax bracket
   $0 – $9,525
  $0 – $19,050
Beginning of 12% bracket
$9,526
$19,051
Beginning of 22% bracket
$38,701
$77,401
Beginning of 24% bracket
$82,501
$165,001
Beginning of 32% bracket
$157,501
$315,001
Beginning of 35% bracket
$200,001
$400,001
Beginning of 37% bracket
$500,001
$600,001
The rates for long-term capital gains and qualified dividends remain unchanged at 0%, 15% and 20% depending on which tax bracket you are in (the income ranges are similar to 2017 with small inflation adjustments).
Planning Tip: If possible, try to push or defer 2017 income to 2018 (not an easy task with just a little over a week left in 2017; however, if you can increase retirement contributions or other deductions before year-end this will help reduce your taxable income for the year).
Standard and Itemized Deductions
Another change that will impact many people is that the standard deduction was increased substantially. For 2018, the standard deduction for individuals under the old law was $6,500; under the new law it will be $12,000. For married taxpayers, the standard deduction is increasing from $13,000 to $24,000.
Many people that itemized deductions in the past will now be taking the standard deduction.
However, for those who will still be itemizing deductions, there are a few other changes that may impact your deductions.
Medical expenses above 7.5% will be deductible. The AGI floor under pre-existing law was 10%.
State and local taxes (including income taxes, real estate and personal property taxes) will be limited to $10,000.
Home mortgage interest deduction will be limited to the first $750,000 of debt incurred.
Casualty and theft losses will only be deductible in federally declared disaster areas only.
Job expenses, moving expenses and most miscellaneous deductions will no longer be deductible.
Planning Tip: If you currently itemize but will not be able to under the new law you should consider increasing your charitable donations for 2017 (many people will double up their 2017 donations and decrease 2018 donations).
Planning Tip: If you make estimated tax payments, make your fourth state estimated tax payment before December 31. Also, make sure you pay all property taxes before the end of the year. If you live in a county or state that allows you to prepay property taxes (Jackson County, MO does not), consider prepaying your 2018 property taxes.
Personal Exemptions
Under the old law, taxpayers were able to deduct $4,150 for themselves, their spouse and any dependents. The new law eliminates the personal exemption. Unfortunately, the higher standard deduction may not make up for the loss of the personal exemptions for many families.
Child Tax Credit
To make up for the loss of the dependent exemption, the new law increased the child tax credit from $1,000 to $2,000. In addition, the maximum refundable amount was increased to $1,400. The income limit for the credit was increased substantially (from $75,000 to $200,000 for single taxpayers and from $110,000 to $400,000 for married taxpayers) so more people will qualify for the credit.
These changes are temporary and will revert to previous tax law after 2025.
Alternative Minimum Tax (AMT)
Early proposals eliminated the AMT. While the AMT survived the final bill, the exemption amount was increased from $86,200 to $109,400 for married tax payers, so less people will be subject to AMT.
Retirement Plans
Contribution levels for retirement plans will remain the same under the new plan. The main change under the new plan is that people will no longer be able to recharacterize (or undo) Roth conversions.
Health Insurance
The requirement that individuals must be covered by a health care plan with minimal essential coverage has been eliminated. People will no longer be penalized for failing to maintain coverage after December 31, 2018.
Estate Tax
The estate and gift tax exclusion has been doubled under the new law to $11,200,000. This provision ends after 2025.
Business Tax Provisions
The maximum corporate tax rate under the new tax law is 21%; the alternative minimum tax for corporations has been eliminated.
Individual taxpayers can deduct 20% of business income (not including wages) from a partnership, S corporation or sole proprietorship. The deduction is limited to 50% of W-2 wages.
As typical, Congress waited until the last minute to pass the new tax law, giving Americans little time to plan for the upcoming changes. Even so, I hope this summary was helpful. Happy Holidays!
Kristine McKinley is a fee only financial advisor in Kansas City, Missouri.  Kristine provides retirement planning, tax preparation and planning, investment reviews and comprehensive financial planning on a fee-only, as needed basis.  To schedule your complimentary introduction meeting, please contact Kristine at kristine@beacon-advisor.com.
December 29, 2015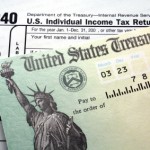 In what has become an annual ritual, Congress recently passed a last minute bill to extend tax laws that expired at the end of 2014. The good news is that some of these extenders are now permanent, which will eliminate the need to extend them in future years. Other provisions were extended just through 2016 and others were extended through 2019.
The Protecting American from Tax Hikes (PATH) Act of 2015 was signed into law on December 18. Here is a summary of the most popular provisions that were extended or made permanent.
Extenders that are now permanent include:
Tax free distributions from IRAs to charities: The PATH Act permanently extends the provisions allowing tax-free distributions by individuals age 70½ or older directly from their IRAs to qualified charities. The annual limit is $100,000 per taxpayer.
American Opportunity Tax Credit: The PATH Act makes permanent an enhanced AOTC, with a maximum deduction of $2,500 and phaseout thresholds of $80,000 for single filers and $160,000 for joint filers. 
Deduction for state and local sales taxes: Taxpayers may elect to deduct state and local sales taxes in lieu of deducting state and local income taxes. This optional deduction, which is especially valuable to residents of states without a state income tax and purchasers of certain big-ticket items, is now permanent.
Child Tax Credit: The enhanced child credit, which allows for a refundable portion with a reduced income threshold, is made permanent. This provision was scheduled to expire after 2017.
Earned Income Credit: The PATH Act makes permanent certain enhancements in the EITC for lower-income taxpayers. Previously, the enhancements were only available though 2017.
Deductions for teacher's expenses: The deduction for up to $250 of out-of-pocket eligible educator expenses is now permanent. It will be indexed for inflation beginning with 2016 tax returns. You claim this deduction "above the line," meaning it's available even if you don't itemize. If you do itemize, you can also generally claim qualified expenses above $250 as a deduction subject to a 2% of adjusted gross income limit.
Section 529 plans: The PATH Act permanently extends the rule allowing computers and related equipment to be treated as qualified expenses.
Section 179 expensing: The PATH ACT permanently restores the maximum expensing deduction of $500,000 for qualified business property with a phaseout threshold of $2 million. (It was scheduled to drop to $25,000 with a $200,000 phaseout threshold.) It will be indexed for inflation for 2016 and thereafter.
The following provisions were extended through 2016
Tuition and fees deduction: If you or a family member is an eligible student, you may be able to claim a tuition and fees above-the-line deduction for qualified higher education expenses for 2015 and 2016. For 2015 tax returns, the maximum deduction is $4,000 when your adjusted gross income (AGI) does not exceed $65,000 ($130,000 for joint filers). The maximum deduction is $2,000 when your AGI is less than $80,000 ($160,000 for joint filers).
Residential energy credit: The latest version of the residential energy credit, which provides a lifetime credit of up to $500 for 10% of qualified expenses, is extended through 2016.
Mortgage debt exclusion: The tax exclusion for mortgage forgiveness on up to $2 million of debt on a principal residence is extended, with certain modifications through 2016.
Deductibility of mortgage insurance premiums: This provision allows taxpayers to deduct mortgage insurance premiums subject to a phaseout beginning at $100,000 of AGI. The deduction is extended through 2016.
50% bonus depreciation (extended through 2019): Although 50% bonus depreciation for qualified business property is retroactively extended to 2015, it will be reduced to 40% for 2018 and then 30% for 2019. Bonus depreciation will completely expire after 2019 unless it is extended again.
These are just a few of the tax extenders included in the 231 page PATH Act passed last week.  For a more detailed list of the tax provisions that were extended please see  "SECTION-BY-SECTION SUMMARY OF THE PROPOSED PROTECTING AMERICANS FROM TAX HIKES ACT OF 2015"
Kristine McKinley is a fee only financial planner in Kansas City, Missouri.  Kristine provides retirement planning, tax preparation and planning, investment reviews and comprehensive financial planning on a fee-only, as needed basis.  To schedule your complimentary introduction meeting, please contact Kristine at kristine@beacon-advisor.com.
August 24, 2015
Thanks to a recent ruling from Topeka, Kansas residents who work in Kansas City (and pay KC earnings tax) may be eligible for a refund of the KC taxes paid.
I am reviewing the recent ruling and will contact any clients who I believe may benefit from it. However, if you are a current tax client and you believe you will benefit from this rule, you are welcome to contact me and get your name on the list of amended tax returns to be completed.
Here is an article describing the new ruling:
https://www.kansascity.com/…/government…/article31669076.html
---
Kristine McKinley is a fee only financial planner in Kansas City, Missouri.  Kristine provides retirement planning, tax preparation and planning, investment reviews and comprehensive financial planning on a fee-only, as needed basis.  To schedule your complimentary introduction meeting, please contact Kristine at kristine@beacon-advisor.com.
February 7, 2012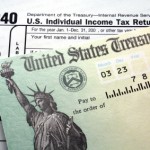 Everyone loves a good tax tip. And now that tax season is in full swing, the IRS and other experts have started to issue tip after tip after tip. Here's a recap:
Getting a jump on your taxes long before the April deadline is the best tip of all. To do so, the IRS recommends gathering your records in advance, including W-2s and 1099s. In addition, the IRS recommends getting the right forms, all of which are available 24 hours a day, seven days a week at the IRS' Web site, www.IRS.gov. That site also has some helpful calculators to get you started.
That being said, tax payers should avoid getting too early a jump on their taxes. With the preferential qualified stock dividend rate, complicated foreign tax credits, lower capital gains rates and other changes over the last few years, many investors are finding that they receive Revised 1099s, or other tax reporting documents, well into March. If you've already filed your return, this can lead to costs of re-filing an amended return that you may wish to avoid. The best bet may be to get your tax return all completed, and then hold off filing it until the end of March, to see if any amended 1099s arrive.
Of course, keeping organized, thorough records is the key to filing on time. The IRS suggests that you can avoid headaches at tax time by keeping track of your receipts and other records throughout the year. Good record-keeping will help you remember the various transactions you made during the year and help you document the deductions you've claimed on your return. You'll need this documentation should the IRS select your return for examination. Normally, tax records should be kept for three years, but some documents – such as records relating to a home purchase or sale, stock transactions, IRA and business or rental property – should be kept longer.
To be sure, some citizens wonder whether they need to file a tax return. According to the IRS, you must file a tax return if your income is above a certain level and that amount varies depending on filing status, age and the type of income you receive. For example a married couple, under age 65, generally is not required to file for the 2006 tax year until their joint income exceeds $16,900. Even if you do not have to file, the IRS notes that you should file to get money back if Federal Income Tax was withheld from your pay, or you qualify for certain credits.
It's also important to choose your correct filing status, of which there are five options. According to the IRS, your federal tax filing status is based on your marital and family situation. It is an important factor in determining whether you must file a return, your standard deduction and your correct amount of tax.
Besides choosing the correct filing status, it's important to calculate whether you should itemize deductions or not? And that will depend on how much you spent on certain expenses last year. According to the IRS, money paid for medical care in excess of 7.5 percent of adjusted gross income (AGI), mortgage interest, taxes, charitable contributions, casualty losses and miscellaneous deductions in excess of 2 percent of AGI can reduce your taxes. If the total amount spent on those categories is more than the standard deduction, you can usually benefit by itemizing. The standard deduction amounts are based on your filing status and are subject to inflation adjustments each year.
Also of note, if you gave any one person gifts in 2006 that valued at more than $12,000, you must report the total gifts to the IRS and may have to pay tax on the gifts (if, including prior taxable gifts, in excess of your $1 million lifetime exclusion). The person who receives your gift does not have to report the gift to the IRS or pay gift or income tax on its value. Gifts include money and property, including the use of property without expecting to receive something of equal value in return. There are some exceptions to the tax rules on gifts.
In some cases, a taxpayer may want to consider using a paid tax preparer. If so, the IRS has tips on its Web site to follow. Of note, only attorneys, CPAs and enrolled agents can represent taxpayers before the IRS in all matters including audits, collection actions and appeals. Although you might not find that you need the services of a paid CPA or accountant every year, having a relationship established when unexpected opportunities or events occur will make getting timely professional input that much easier. Someone who knows your income and deduction patterns, and can quickly answer routine questions or research the more complicated issues, may well be worth the price – even in the years when things seem straightforward.
When completing your tax return, make sure that you take your time, double-check your math and verify all Social Security numbers. Math errors and incorrect Social Security numbers are among the most common mistakes found on tax returns.
And remember, if you are getting a tax refund, consider making an automatic contribution to your IRA; this is the first year that this can be done.
This column is produced by the Financial Planning Association, the membership organization for the financial planning community, and is provided by Kristine McKinley, a local member of FPA.  Kristine is a fee only financial planner serving the greater Kansas City area.
December 20, 2010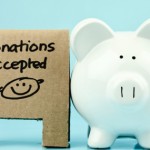 Good news for charitable IRA owners over age 70 ½… the Tax Relief, Unemployment Insurance Reauthorization, and Job Creation Act of 2010, signed last week by President Obama, extends the ability to give up to $100,000 directly from your IRA to a charitable institution, tax-free.  Furthermore, because this bill was passed so late in the year, you get an extra month to complete the transfer and have it count for your 2010 taxes (transfers made in January 2011 will count as if they were made in 2010).
If you're not familiar with charitable IRA donations, for the past few years taxpayers age 70 ½ or older have been able to make direct transfers of up to $100,000 per year from their IRA to a charity.  By giving the money directly to charity (rather than receiving the distribution then later cutting a check to your favorite charity), taxpayers were able to exclude the IRA distribution from their income.
This was a great strategy for IRA owners who didn't need the money from the required minimum distribution as they won't have to pay a large tax bill for IRA withdrawals that they wouldn't otherwise have taken (if not required to by the RMD rules).
The direct transfer strategy not only reduced their taxable income, but it also reduced their adjusted gross income, which resulted in many taxpayers having less of their Social Security income taxed; it also allowed taxpayers to qualify for credits and deductions that they would not have qualified for otherwise because their income was too high.
This IRA donation strategy was introduced in the Pension Protection Act of 2006 and was originally only intended to apply to the 2007 tax year.  It was later extended to include 2008 and 2009.  IRA owners who have taken advantage of this strategy were hoping that it would be extended for 2010, but for a while it didn't look like it would happen.  Thankfully, Congress included a provision in the tax bill passed last week to extend the ability to donate IRAs directly to charity for not only 2010, but 2011 as well.
Since this bill was passed so late in the year, you may have already taken your 2010 RMD and written a check to your favorite charity.  You can still deduct your donation on Schedule A: Itemized Deductions (if you itemize your deductions).  However, please note that you can't do both.  If you do a direct transfer to a charity from your IRA you will exclude the distribution from your income; if you write a check to a charity you will deduct it on Schedule A.
Thanks to Kay Bell at Bankrate.com for the update on RMD charitable donations in "How the New Tax Law Affects Your 2010 Taxes".
Kristine McKinley is a fee only financial planner in Kansas City, Missouri.  Kristine provides retirement planning, tax preparation and planning, investment reviews and comprehensive financial planning on a fee-only, as needed basis.  To schedule your complimentary introduction meeting, please contact Kristine at kristine@beacon-advisor.com.
December 17, 2010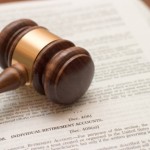 "We had a responsibility to protect middle class families from a tax increase that would have hit their paychecks and harmed the recovery" – Treasury Secretary Timothy Geithner statement after the House passed the newest tax bill last night.
Nothing like waiting til the last minute…
Financial advisors have been preparing their clients for higher taxes as we waited for Congress to do something to stop the Bush era tax credits from expiring at the end of this year.
Given the slow recovery the economy is experiencing an increase in taxes that would have resulted had the Bush tax cuts not been extended would have been a tough blow, especially for the middle income class.
Congress finally passed a bill that would extend the Bush tax cuts, as well as introduce a few new ones.  The bill, called the Tax Relief Unemployment Insurance Reauthorization and Job Creation Act of 2010 is expected to be signed by President Obama later today.
Here are some of the highlights of the new tax bill:
The current tax rates have been extended for two years.  They were scheduled to go up in 2011.  The 10% bracket was going to disappear, and most of the other tax brackets were going to go up, which would have been devastating to taxpayers in this economy.  Hopefully the economy will have grown and will be stable before tax rates do go up in 2013.
The current capital gains and dividends rates have been extended through 2012.  This will give many people an opportunity to sell positions that have a gain before capital gain rates go up.
The Alternative Minimum Tax (AMT) exemption will remain at the higher levels for two more years, giving relief to middle income taxpayers who would have to pay AMT without this band-aid.  I'm still looking for permanent AMT changes in the future.
The new tax bill includes a payroll tax deduction for workers.  Workers will get a 2 percentage-point break on their payroll tax for one year. Instead of paying 6.2% on wages up to $106,800, they will only have to pay 4.2% in 2011.
Unemployment benefits will be extended for another 13 months, giving people who have been unemployed for an extended time period more time to find another job (with unemployment rates still close to 10% this was to be expected).
The estate tax has been reinstated for 2011, but the top tax rate will be 35% and the exemption amount will be $5 million per person and $10 million per couple.  Without this tax bill, the estate tax would have been reinstated at 55% with only a $1 million exemption.
These are just a few of the provisions included in the new tax bill.  The response to the new tax bill has been mixed.  Some economists say this bill will boost economic growth and create millions of jobs.  Others are calling this bill "weak stimulus".  While I'm not sure how much this bill will boost the economy, I do believe that if the Bush tax cuts were allowed to expire the higher taxes that would have resulted would have been very difficult for taxpayers in this struggling economy.
For more information on the new tax bill and how it will affect you, please visit Tax Cut Deal: How it Affects You at CNNMoney.com.
December 9, 2010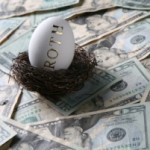 As we near the end of 2010, many people are wondering if a Roth IRA conversion is the right move for them.
Why so much focus on Roth IRAs this year?  The rules that determine who can convert a traditional IRA to a Roth IRA have been changed which will allow more people to convert to Roth IRAs.  Before 2010, only people with modified adjusted gross incomes of less than $100,000 could convert.  Starting in 2010, this income limitation has been lifted, meaning most people are eligible to convert their traditional IRAs to Roth IRAs.
In addition to the income limitation being lifted, the IRS is allowing taxpayers who do a Roth IRA conversion in 2010 to spread their taxes out over two years.  So instead of paying it all on your 2010 tax return, you can pay half in 2011 and half in 2012.
This may seem like a no-brainer for people who want to do a Roth IRA conversion in 2010, but don't leap before you look.  Just because you can do a Roth IRA conversion in 2010 doesn't mean you should do a Roth IRA conversion in 2010.
November 26, 2009
People who received unwanted RMDs in 2009 have just a few days left to roll those RMDs back into their IRAs, thus eliminating the tax bill from the original distribution.
RMDs Suspended
The Worker, Retiree, and Employer Recovery Act of 2008 (WRERA) suspended required minimum distributions (RMDs) for 2009.  If you're not familiar with RMDs, these are distributions that you are required to take from your traditional IRA and employer sponsored plans (401Ks) beginning at age 70 ½.
This is a one-time suspension of RMDs, effective for 2009 only.  This suspension was created in response to the sharp declines in the stock market, with the purpose of allowing individuals to keep the funds invested in their IRAs instead of being forced to take distributions when the market, and thus their account values, were significantly down.
January 14, 2009
The IRS has announced that brokers may furnish certain composite annual tax reporting statements by Feb. 17, 2009, without penalty.
The notice provides that the new February due date established under a recent law change to provide Form 1099-B information to customers also applies to other tax information customarily reported to customers with Form 1099-B statements, such as interest and dividends.  This means that customers can expect to receive Forms 1099-INT and 1099-DIV late as well.
If you normally receive Forms 1099-INT, 1099-DIV and 1099-B for investment income and transactions, be aware that these forms will arrive later than usual this year.  Some clients have reported that they have received letters from financial institutions saying not to expect these forms until the end of February (although the official due date is February 17).
As a tax preparer, I'm not particularly happy about this change, but on the bright side, I'm hoping the extended deadline will cut down on the number of corrected 1099s issued this tax season.