June 23, 2014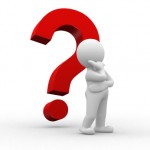 As Baby Boomers are getting closer and closer to retirement, they have many questions about Social Security, such as…
Will Social Security be there for me when it's my time to collect benefits?
For a long time the media has been telling us that Social Security is going bust. Millions of Americans depend on Social Security to fund all or part of their retirement, so this is a huge concern in our country. So do we really need to worry about Social Security going under before we start collecting our retirement benefits?
The 2009 Social Security Trustees Report anticipates that Social Security benefits paid to retirees will exceed Social Security taxes paid in by workers (and earnings on the funds in the trust) beginning in 2016.  In addition, the trust fund could be exhausted by 2037.  Once the trust fund is gone, benefits will still be paid out, but the taxes collected from people still working will only be enough to cover 76% of the benefits promised.