November 5, 2015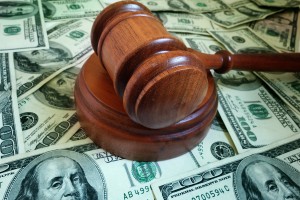 Earlier this week President Obama signed the 2016 budget deal which included several surprise provisions for Social Security.
The two biggest changes will be to the "file and suspend" strategy and the ability to file a "restricted application". The loss of these two strategies will affect many Americans' retirement plans as they were relying on these strategies to boost their retirement income. People who were relying on the additional income from these strategies will need to re-evaluate their retirement plan to determine if they can still retire at their goal date or if they will have to work longer to replace the lost income.
File and Suspend
The biggest change is to the "file and suspend" strategy.
First a little background on the strategy… In order for spouses to collect the spousal benefit, the other spouse must have already filed for benefits. Often times the higher earning spouse is not yet ready to receive benefits though, so in the past he got around this by filing for benefits and then immediately suspending them. This allowed his spouse to start receiving spousal benefits while he delayed his own benefit (usually to age 70). The benefit of this strategy was that the higher earner could continue to earn accrued benefits (at a rate of 8% per year) on his own benefit while allowing his spouse to start receiving a spousal benefit on his earnings record.
Under the new law, spousal benefits are no longer payable while the other spouse's benefits are under suspension. In other words, spousal benefits can only be collected if the other spouse is actually receiving his benefits. The husband can no longer file and suspend his benefits; he must actually be receiving them for his spouse to collect spousal benefits.
In previous versions of the budget deal, anyone receiving spousal benefits based on a suspended benefit would have had their benefits terminated within six months if the other spouse didn't reinstate his benefits. Thankfully the bill was changed so that people already receiving spousal benefits on a suspended benefit will not lose their benefits; however, this strategy will not be available going forward.
Another benefit of suspending benefits was the ability to request a retroactive lump sum for the amount that the person would have received if he/she had not suspended her benefits. This benefit has also been eliminated under the new budget deal.
In effect, the only reason to do a voluntary suspension under the new law is if you take Social Security benefits early and you later decide that you made a mistake and want to delay your benefits. In that case, you will still be able to suspend your benefits, but only after you have reached your full retirement age, and your spouse and other dependents will not be able to claim benefits while your benefit is under suspension.
Restricted Application
The other strategy that has been eliminated is the ability to file a restricted application for spousal benefits only.
Under the old law a spouse who was eligible for both a spousal benefit and her own benefit could choose to receive the spousal benefit only (at her full retirement age) and delay her own benefit to age 70. This was the best of both worlds as it allowed her to delay her own benefit to the maximum amount while still collecting a benefit at her full retirement age (the spousal benefit, which is half of her spouse's primary insurance amount). This strategy was called the restricted application.
Unfortunately, under the new law this will no longer be allowed. If you apply for benefits you will be considered to have "deemed" to have filed for your own benefits. The only way you would receive the spousal benefit instead of your own is if the spousal benefit is higher than the benefit you would receive based on your own earnings record.
The impact of this change is that spouses will either have to start claiming their own benefits early or they will delay to age 70 but they won't be able to receive a spousal benefit between full retirement age and age 70.
Widow's Benefits
The changes above apply to retirement and spousal benefits only, they do not apply to survivor benefits. Widows who choose to receive survivor benefits can still elect to delay their own benefits to full retirement age or later to receive the delayed credits.
Time-Line: When Will the Changes Take Place
File and Suspend:
The key date for the file and suspend strategy is May 1, 2016.
If you have already filed and suspended, this bill will not affect you. Your spouse can still collect spousal benefits even though your own benefits are suspended.
If you have not yet filed and suspended benefits (but are eligible to do so), you can still file and suspend before May 1, 2016 and your spouse will still be able to collect spousal benefits.
If you turn age 66 within six months after the law is enacted (the law was officially signed on Monday 11/2/15 so you must reach age 66 by May 1, 2016), you can still file and suspend benefits allowing your spouse and dependents to receive benefits on your earnings record.
After May 1, 2016 no one will be able to collect benefits on another person's earnings record unless they are actually receiving benefits. If someone has filed and suspended their benefits, then no other benefits will be paid on that account.
The only reason someone will want to file and suspend benefits after May 1, 2016 is to correct a mistake. For example, if you retired at 64 and immediately started receiving Social Security but then decided that may not have been the best idea, you can still suspend your benefits once you reach your full retirement age. However, no one will be able to receive benefits on your earnings record while your own benefits are suspended.
Restricted Application:
The key age/date for the restricted application is people who will be age 62 or older by the end of 2015. Basically, people born before January 1, 1954 will be grandfathered in for the restricted application strategy.
Here is the time-line for the restricted application elimination: If you are already receiving spousal benefits then you can continue to receive those benefits, they will not be taken away from you.
If you will be age 62 by the end of 2015, then you may still file a restricted application to claim spousal benefits only when you reach age 66. However, the person who's earnings you are claiming benefits on must either be collecting benefits when you apply or they must have filed and suspended their benefits within the time-line above. Divorced spouses who are age 62 by the end of 2015 can collect spousal benefits at age 66 even if their ex-spouse is not yet claiming benefits (as long as they are at least age 62).
Anyone younger than age 62 at the end of 2015 will not be allowed to claim spousal benefits only going forward. This will primarily affect people who have benefits based on their own earnings record that are higher than the spousal benefit would be. In the past, you could elect to take the spousal benefit only, even if it was lower than your own benefit, and delay your own benefit until age 70. Now when you apply for benefits, you will only be awarded the spousal benefit if the amount is greater than your own benefit would be.
Conclusion and What to Do Now
The purpose of the changes above was to "close several loopholes in Social Security's rules about deemed filing, dual entitlement and benefit suspension in order to prevent individuals from obtaining larger benefits than Congress intended."
Unfortunately this reform will affect more than the top 1% that Congress was supposedly targeting. Millions of middle income Americans use these strategies to improve their qualify of life during retirement, including divorced women who will likely be hit the hardest.
Reform measures of this magnitude usually take years to happen. These changes took place over just a few days and will be implemented quickly, leaving very little planning time for the people who will be impacted.
If you are already retired or are close to retirement and were planning on taking advantage of the file and suspend or restricted application strategies, please contact me for a review.  We will need to re-evaluate when you will start receiving Social Security as well as how that will impact your overall plan.
Kristine McKinley is a fee only financial planner in Kansas City, Missouri.  Kristine provides retirement planning, tax preparation and planning, investment reviews and comprehensive financial planning on a fee-only, as needed basis.  To schedule your complimentary introduction meeting, please contact Kristine at kristine@beacon-advisor.com.
October 16, 2015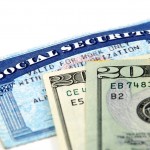 One of the best features of Social Security is the annual cost of living adjustment or COLA.
The COLA was created to help seniors keep up with rising costs. This is especially helpful to retirees who depend on Social Security for the majority of their income (note: according to the Social Security Administration, retirement benefits make up at least half the income for approximately two-thirds of the people collecting Social Security, and 90 percent of the income for at least one third of Americans receiving benefits).
The COLA has averaged 2.65% since 1990.
Here are the COLAs received from 1975-2015:
July 1975 — 8.0%
July 1976 — 6.4%
July 1977 — 5.9%
July 1978 — 6.5%
July 1979 — 9.9%
July 1980 — 14.3%
July 1981 — 11.2%
July 1982 — 7.4%
January 1984 — 3.5%
January 1985 — 3.5%
January 1986 — 3.1%
January 1987 — 1.3%
January 1988 — 4.2%
January 1989 — 4.0%
January 1990 — 4.7%
January 1991 — 5.4%
January 1992 — 3.7%
January 1993 — 3.0%
January 1994 — 2.6%
January 1995 — 2.8%
January 1996 — 2.6%
January 1997 — 2.9%
January 1998 — 2.1%
January 1999 — 1.3%
January 2000 — 2.5%
January 2001 — 3.5%
January 2002 — 2.6%
January 2003 — 1.4%
January 2004 — 2.1%
January 2005 — 2.7%
January 2006 — 4.1%
January 2007 — 3.3%
January 2008 — 2.3%
January 2009 — 5.8%
January 2010 — 0.0%
January 2011 — 0.0%
January 2012 — 3.6%
January 2013 — 1.7%
January 2014 — 1.5%
January 2015 — 1.7%
Unfortunately, the SSA recently announced that there will not be an increase in benefits in 2016. This is only the third time in 40 years that there has not been a COLA.
You may be wondering how there can be no COLA when the cost of food, housing and medical care (the top expenses for retirees) keeps going up. The COLA is based on the CPI-W, which is a measure of a basket of goods consumed by workers. One of the top expenses in this measure is the cost of transportation. Since the cost of oil was down in 2015, the overall index was down in the third quarter – the quarter used to determine the COLA for the next year. Many argue that the CPI-W is not an adequate measure of retirees expenses (after all, transportation costs generally go down significantly once you retire) and should not be used to calculate annual cost of living increases for Social Security benefits. While this may be true, unfortunately, it's the measure that is required under current law.
To make matters worse, the SSA is warning to expect large increases in Medicare premiums (up to 52% higher) unless Congress acts soon.
The only silver lining is that people who are already receiving Social Security cannot have their benefits reduced by rising Medicare premiums. This is known as the hold harmless rule.
The inflation protection that Social Security provides to seniors is very valuable. Unless you are a teacher or government employee, there is no other benefit that increases as your living expenses increase. For this reason, I generally encourage people to maximize their benefits as much as possible. This typically means delaying your benefits as long as possible and implementing spousal and other filing strategies as appropriate.
However, if you are planning on applying for Social Security in the next few months, it might make sense to apply for benefits now so that you will be considered an enrollee for Medicare before premiums go up. Your goal should be to maximize your Social Security as much as possible, so please don't apply early just to avoid the Medicare premium increase, but if you were planning on starting Social Security in early 2016 anyway, applying a few months early could save you up to $600 in Medicare premiums in 2016.
You can read the full announcement regarding the 2016 COLA at https://ssa.gov/news/press/releases/#/post/10-2015-1
June 23, 2014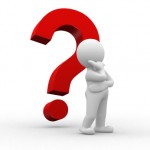 As Baby Boomers are getting closer and closer to retirement, they have many questions about Social Security, such as…
Will Social Security be there for me when it's my time to collect benefits?
For a long time the media has been telling us that Social Security is going bust. Millions of Americans depend on Social Security to fund all or part of their retirement, so this is a huge concern in our country. So do we really need to worry about Social Security going under before we start collecting our retirement benefits?
The 2009 Social Security Trustees Report anticipates that Social Security benefits paid to retirees will exceed Social Security taxes paid in by workers (and earnings on the funds in the trust) beginning in 2016.  In addition, the trust fund could be exhausted by 2037.  Once the trust fund is gone, benefits will still be paid out, but the taxes collected from people still working will only be enough to cover 76% of the benefits promised.
June 30, 2009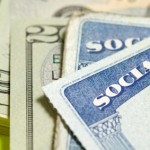 In January of this year, people collecting Social Security retirement benefits received one of the highest cost of living adjustment (COLA) increases seen since the 1980s.  Unfortunately, that increase may be the last one you see for a few years.
If you are retired and receiving Social Security benefits, you know that your benefits are increased each year to help you keep up with inflation.  This is called a cost of living adjustment, or COLA.  The COLA is announced in October of each year and is based on the CPI-W (the Consumer Price Index for Urban Wage Earners and Clerical Workers) from the 3rd quarter of the previous year to the 3rd quarter of the current year.  Changes announced in October go into effect in January of the next year.
In 2009, retirees saw their benefits increase by 5.8%, due mainly to the high cost of gas during 2008.  This was much higher than normal, with the average increase being around 2.8%.  Unfortunately, the Congressional Budget Office (CBO) is estimating that there will be no increase in Social Security benefits for the years 2010 through 2012.
January 12, 2009
Finally some good news for retirees… Social Security benefits are being increased 5.8% for 2009.  This is the largest increase in more than 25 years!
This increase will boost the average monthly Social Security retirement check from $1,090 to $1,153.
Even more good news… for the first time since 2000, Medicare premiums will not go up in 2009.  Currently the Medicare Part B premium is $96.40 per month.
This is good news for Seniors who have seen their portfolios plunge over the last 15 months.  If possible, you should use this increase to reduce the amount you are withdrawing from your portfolio, to give it more time to recover recent losses.