February 6, 2018
Happy Tuesday. I just wanted to check in with you briefly and give you my thoughts on the stock market.
As you are probably aware, the stock market has been very volatile in 2018 (and especially the last few days), with extreme moves to both the upside and downside.
If you have had a financial plan completed recently or you have been coming in for regular investment reviews (annual reviews are recommended), then you know that I have been cautioning people that a correction was possible for a while now. The main reason is due to the fact that the stock market has gone up so quickly; it seemed like the Dow Jones was breaking records on a daily basis in 2017. That kind of growth is not normal and is unsustainable.
So, the down moves we have seen in the last few days were not unexpected. However, the size and speed of the moves were a surprise.
The economy is doing well, so there was no fundamental reason for yesterday's large decline. In fact, the stock market may have dropped because of recent good news in the economy. Last week the labor reports and consumer income were better than expected. This caused concern that inflation would rise and that the Federal Reserve would raise interest rates faster than expected.
Several sources that I have been reading (Charles Schwab investor insights, Morningstar.com, other financial planners) indicate that these are the main factors that have caused the recent downturn:
– The fear of rising inflation due to better than expected wage and job growth
– Rising interest rates
– Concern that the Federal Reserve will raise rates faster than expected (consensus is three rate hikes in 2018)
– Investor sentiment: strong investor sentiment is contrarian and could mean a pullback is coming
– Computer based trading: stop orders and automated trading could have contributed to yesterday's down movement
So, is the bull market ending? Not necessarily. This could be just a pullback to more "normal" market values. While the past few days have been stressful, analysts believe this is a normal pullback, not the beginning of a bear market.
To put things into perspective, here are the returns for the S&P 500 for various time periods:
Monday 2/5/18: down 4%
YTD: down 1% (as of 2/5/18)
2017: up 21.83% (the last 12 months are still up over 17% even with the decline in the last few days)
2016: up 11.96%
3-year average: up 11.41% (ending 12/31/17)
5-year average: up 15.79% (ending 12/31/17)
10-year average: up 8.50% (ending 12/31/17)
Even though the last few days have been down, most portfolios still have very large gains from 2016-2017, and from a longer perspective the strong bull market that began in 2009.
So, the bull market may not be ending, but the stock market is expected to be volatile going forward. It's been a long time since we have seen a decent correction and this level of volatility, so now might be a good time to review your portfolio.
It's natural for people to want to do something when the market is going down, so here are the things you should be doing now:
– Review your portfolio to make sure it matches your risk tolerance and time frame
– Rebalance annually to avoid over exposure to rising asset classes (i.e., too much stock after a strong bull market)
– Make sure you have plenty of cash on hand. A good rule of thumb is 3-6 months of living expenses if you are still working and 1-2 years of living expenses if you are retired. This will keep you from having to sell investments if/when the stock market is down.
– Don't panic. The market is much more volatile than last year; expect ups and downs and understand that a move down doesn't necessarily mean a bear market is coming.
I hope this helps. If you have questions or want to schedule a review, please feel free to contact me. However, remember that it is tax season, so be patient if you are requesting an appointment, it may take a few weeks to get you scheduled while I get through tax season.
All the best,
Kristine
Other articles that you might find helpful:
Kristine McKinley is a Kansas City fee only financial planner. Kristine provides retirement planning, tax preparation and planning, investment reviews and comprehensive financial planning on a fee-only, as needed basis. To schedule your complimentary introduction meeting, please contact Kristine at kristine@beacon-advisor.com.
January 13, 2018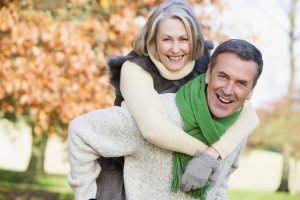 The magic number for most people to retire is age 65.  However, some people will retire before then, whether by choice or by chance.
If you will be retiring before "normal retirement age", you may face many challenges, such as how to tap into your assets, the high cost of health care before Medicare age, and how to stretch your assets out for a longer retirement period.
If you are considering retiring early, here are five things to consider before turning in your pink slip.
1. The IRS doesn't want you to touch your retirement accounts before your sixties. To enforce this, it assesses a 10% early withdrawal penalty if you tap into your IRA before age 59 ½.  There are a few ways to get around this rule.
One way to avoid the 10% penalty is by taking 72(t) distributions. Under a provision in the Internal Revenue Code, you can withdraw funds from a traditional IRA prior to age 59½ in the form of substantially equal periodic payments (SEPPs) over the course of your lifetime. The schedule of payments must last for at least five years or until you reach age 59½, whichever period is longer. Once the schedule of periodic payments is established, it cannot be revised – if the payments are not taken according to schedule, you will be hit with the 10% early withdrawal penalty on all the payments taken. Distributions under a 72(t) plan are taxable income.
Or, you can choose to leave your 401K with your employer when you retire. 401K plans have different age requirements than IRAs. Unlike an IRA, if you separate from service (retire or otherwise lose your job) at age 55 or later, and you leave your funds in your employer's retirement plan, you can take distributions without penalty.  If you retire or lose your job before reaching age 55, this exception does not apply.
If you have a Roth IRA or Roth employer-sponsored retirement account, things get easier. You can withdraw your contributions to these accounts at any time without incurring taxes or penalties. At age 59½ or older, both account contributions and account earnings can be distributed tax free and penalty free if you have held the account for at least five years.
2. The cost of healthcare for retirees can be very high; some early retirees even get a part-time job just to pay for health insurance! If you retire early, you could have several years before you are eligible for Medicare. Some companies offer retiree health coverage, but this is rare. COBRA is available for 18 months after you retire, but if you are still under Medicare age when COBRA ends you will need to purchase your own insurance.  Health insurance for early retirees can be very high (the average monthly premiums for people age 55-64 were $580 according to eHealth's Health Insurance Price Index Report for 2016), so you will need to plan for this if you are retiring early.
A health savings account can help bridge the high health coverage cost for early retirees. Contributions to HSAs are tax deductible, and the assets within them grow tax-free. HSAs can help with health care costs until you reach Medicare age; in addition, they are also sometimes called "backdoor IRAs" because you can use the money within them for any reason without penalty once you turn 65, not just for qualified health care expenses.
3. Your assets will need to last longer when you retire early. With the average life expectancy in the mid-80s and many people living into their 90s, your assets may need to last for 30-50 years! To avoid outliving your money, you will either need to save more, work part-time during retirement, or reduce your withdrawal rate.  Most people have heard of the 4% withdrawal rate as a baseline to keep from running out of money during your lifetime. However, this may be too optimistic if you are retiring early; 3% or 3.5% may be more realistic if you will be retired for 30 years or longer.
4. You can't tap into Social Security until age 62, and even then, you may not want to. If you retire before age 62, you won't have access to Social Security, a main income source for retirees in the United States.  The full retirement age for people retiring today is age 66, so if you start collecting benefits at age 62 you will be penalized.  Many early retirees plan on starting Social Security at age 62, but that may not be your best strategy. The trade-off for collecting benefits early is that you will receive proportionately smaller monthly benefits over the rest of your life compared to the larger monthly benefits you could receive by claiming at your full retirement age or later. With inflation and the related cost of living adjustment that Social Security beneficiaries receive, delaying benefits can make a big difference in your later years.
5. Retiring early can mean tax challenges, and tax planning opportunities. As mentioned earlier in the article, tapping into your retirement accounts when you retire early can be challenging. However, retiring early can also present tax planning opportunities, such as doing Roth IRA conversions or selling appreciated assets at the lower long-term capital gain tax rate while you are in a lower tax bracket.
As you can see, retiring early has many financial challenges. You should consult your financial or tax advisor before making any early retirement decisions. This is a critical financial juncture in your life, and whether you find yourself retiring early by choice or by chance, the decisions you make could have lifelong impact.
This material was prepared in part by MarketingPro, Inc., and does not necessarily represent the views of the presenting party, nor their affiliates. This information has been derived from sources believed to be accurate.
Kristine McKinley is a fee only financial advisor in Kansas City, Missouri. Kristine provides retirement planning, tax preparation and planning, investment reviews and comprehensive financial planning on a fee-only, as needed basis. To schedule your complimentary introduction meeting, please contact Kristine at kristine@beacon-advisor.com.
September 6, 2008
Introducing a new consulting service: Jump Start Your Finances
Are you:
Overwhelmed by your company's 401K choices?
Confused about investment products?
Living from paycheck to paycheck?
Saving enough to meet your financial goals?
Getting all the tax deductions you are entitled to?
Jump Start Your Finances is a consultation session for younger individuals and couples, who have important questions about their finances, but who may not yet need a written financial plan.
The Jump Start Your Finances Consultation will teach you:
March 26, 2007
There was a very good article on the AMT tax this morning on CNN Money's website. 
It basically talks about how the AMT is supposed to keep the rich from paying too little tax, but since the AMT rules have never been adjusted, it's middle income Americans who are facing the AMT. 
I agree that the AMT needs to be fixed, as more and more of my clients become subject to the AMT every year.
Click here to read more.
Tags: AMT, alternative minimum tax
January 21, 2007
I am frequently asked for good resources to learn more about investing.  Morningstar.com is one of my favorite resources to learn more about investing. 
The Morningstar Classroom offers over 172 courses on investing.  Topics cover stocks, bonds, mutual funds and portfolio management. 
The classes are free and start from a basic learning level and progress up to an advanced level, so investors of all levels can improve their investing knowledge.  Visit the Morningstar Classroom to review the course catalog and to sign up. 
In addition to these free courses, Morningstar also offers investing workshops for a nominal fee.  The workshops are more in depth than the free courses, and include exercises to help sharpen your investing skills. 
Finally, Morningstar has some great articles on their website.  My favorite columnist is Sue Stevens.  Click on the Personal Finance tab to read Sue's articles.
Tags: investing
January 9, 2007
In the last few weeks, I've talked about why you should have an emergency fund, and how much you should have. 
Today I want to talk about where to keep your emergency fund.
If you've followed the guidelines (3 to 6 months of living expenses, or $1,000 if you're working on a 'baby' emergency fund), then you may have a substantial amount of cash lying around.
You don't want this money sitting in a checking account earning no interest, or a savings account that earns less than 1% interest.
On the other hand, you don't want to put your emergency fund at risk.  So where to put that cash?  Here are some suggestions:
1.  Look for a money market account at a bank or credit union in your area.  A great place to start your research is Bankrate.com, where you can search by your location.  Your local paper might also list money market accounts in the money or finance section.
2.  If you're comfortable with online banking, check out internet banks such as ING, HSBC, or Emigrant.  Online banks may offer a higher interest rate than local banks because they have lower overhead.
3.  CDs – although a good portion of your emergency fund should be in liquid accounts that are easy to access, you might want to keep part of your emergency fund in CDs to earn a higher interest rate.  Shop Bankrate.com or your local banks for the best rates.
4.  Money market mutual funds – if you already have investments with a mutual fund company or brokerage company, you might consider using a money market mutual fund for your emergency fund.  Rates are competitive and this option may be more convenient for you if you already have a brokerage account. 
5.  Short-term and ultra short-term bond funds – these are bond funds which fluctuate based on what the bond market is doing, so the value of your bond fund can go down.  However, there is potential for a greater return than a money market or CD, if you don't mind the additional risk.
Tags: saving money, budgeting, emergency fund