August 20, 2010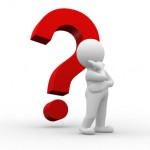 Many people hire financial planners to help them meet their financial goals. Whether you are a beginner investor with very little experience or whether you have a good knowledge and understanding of financial planning topics, a financial planner can be a valuable asset when planning for your financial goals. One advantage of working with a financial advisor is the added incentive you'll have to reach your financial goals.
A financial planner can help with a number of financial questions and goals, such as reviewing your investments to make sure they are appropriate to meet your goals, preparing a retirement projection to show you if you are on track to retire at your desired age or not, reviewing your tax returns to make sure you're getting all of the tax benefits you are entitled to, or even a comprehensive financial plan which covers all aspects of your financial life.
There are many different types of financial advisors, and most are compensated differently and work differently than other advisors (there's not a standard fee structure or even a standard service set when it comes to financial advisors), so it's important to do your homework before you hire a financial professional.
Here are some questions you should ask when interviewing a financial planner: