November 5, 2015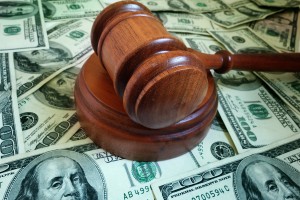 Earlier this week President Obama signed the 2016 budget deal which included several surprise provisions for Social Security.
The two biggest changes will be to the "file and suspend" strategy and the ability to file a "restricted application". The loss of these two strategies will affect many Americans' retirement plans as they were relying on these strategies to boost their retirement income. People who were relying on the additional income from these strategies will need to re-evaluate their retirement plan to determine if they can still retire at their goal date or if they will have to work longer to replace the lost income.
File and Suspend
The biggest change is to the "file and suspend" strategy.
First a little background on the strategy… In order for spouses to collect the spousal benefit, the other spouse must have already filed for benefits. Often times the higher earning spouse is not yet ready to receive benefits though, so in the past he got around this by filing for benefits and then immediately suspending them. This allowed his spouse to start receiving spousal benefits while he delayed his own benefit (usually to age 70). The benefit of this strategy was that the higher earner could continue to earn accrued benefits (at a rate of 8% per year) on his own benefit while allowing his spouse to start receiving a spousal benefit on his earnings record.
Under the new law, spousal benefits are no longer payable while the other spouse's benefits are under suspension. In other words, spousal benefits can only be collected if the other spouse is actually receiving his benefits. The husband can no longer file and suspend his benefits; he must actually be receiving them for his spouse to collect spousal benefits.
In previous versions of the budget deal, anyone receiving spousal benefits based on a suspended benefit would have had their benefits terminated within six months if the other spouse didn't reinstate his benefits. Thankfully the bill was changed so that people already receiving spousal benefits on a suspended benefit will not lose their benefits; however, this strategy will not be available going forward.
Another benefit of suspending benefits was the ability to request a retroactive lump sum for the amount that the person would have received if he/she had not suspended her benefits. This benefit has also been eliminated under the new budget deal.
In effect, the only reason to do a voluntary suspension under the new law is if you take Social Security benefits early and you later decide that you made a mistake and want to delay your benefits. In that case, you will still be able to suspend your benefits, but only after you have reached your full retirement age, and your spouse and other dependents will not be able to claim benefits while your benefit is under suspension.
Restricted Application
The other strategy that has been eliminated is the ability to file a restricted application for spousal benefits only.
Under the old law a spouse who was eligible for both a spousal benefit and her own benefit could choose to receive the spousal benefit only (at her full retirement age) and delay her own benefit to age 70. This was the best of both worlds as it allowed her to delay her own benefit to the maximum amount while still collecting a benefit at her full retirement age (the spousal benefit, which is half of her spouse's primary insurance amount). This strategy was called the restricted application.
Unfortunately, under the new law this will no longer be allowed. If you apply for benefits you will be considered to have "deemed" to have filed for your own benefits. The only way you would receive the spousal benefit instead of your own is if the spousal benefit is higher than the benefit you would receive based on your own earnings record.
The impact of this change is that spouses will either have to start claiming their own benefits early or they will delay to age 70 but they won't be able to receive a spousal benefit between full retirement age and age 70.
Widow's Benefits
The changes above apply to retirement and spousal benefits only, they do not apply to survivor benefits. Widows who choose to receive survivor benefits can still elect to delay their own benefits to full retirement age or later to receive the delayed credits.
Time-Line: When Will the Changes Take Place
File and Suspend:
The key date for the file and suspend strategy is May 1, 2016.
If you have already filed and suspended, this bill will not affect you. Your spouse can still collect spousal benefits even though your own benefits are suspended.
If you have not yet filed and suspended benefits (but are eligible to do so), you can still file and suspend before May 1, 2016 and your spouse will still be able to collect spousal benefits.
If you turn age 66 within six months after the law is enacted (the law was officially signed on Monday 11/2/15 so you must reach age 66 by May 1, 2016), you can still file and suspend benefits allowing your spouse and dependents to receive benefits on your earnings record.
After May 1, 2016 no one will be able to collect benefits on another person's earnings record unless they are actually receiving benefits. If someone has filed and suspended their benefits, then no other benefits will be paid on that account.
The only reason someone will want to file and suspend benefits after May 1, 2016 is to correct a mistake. For example, if you retired at 64 and immediately started receiving Social Security but then decided that may not have been the best idea, you can still suspend your benefits once you reach your full retirement age. However, no one will be able to receive benefits on your earnings record while your own benefits are suspended.
Restricted Application:
The key age/date for the restricted application is people who will be age 62 or older by the end of 2015. Basically, people born before January 1, 1954 will be grandfathered in for the restricted application strategy.
Here is the time-line for the restricted application elimination: If you are already receiving spousal benefits then you can continue to receive those benefits, they will not be taken away from you.
If you will be age 62 by the end of 2015, then you may still file a restricted application to claim spousal benefits only when you reach age 66. However, the person who's earnings you are claiming benefits on must either be collecting benefits when you apply or they must have filed and suspended their benefits within the time-line above. Divorced spouses who are age 62 by the end of 2015 can collect spousal benefits at age 66 even if their ex-spouse is not yet claiming benefits (as long as they are at least age 62).
Anyone younger than age 62 at the end of 2015 will not be allowed to claim spousal benefits only going forward. This will primarily affect people who have benefits based on their own earnings record that are higher than the spousal benefit would be. In the past, you could elect to take the spousal benefit only, even if it was lower than your own benefit, and delay your own benefit until age 70. Now when you apply for benefits, you will only be awarded the spousal benefit if the amount is greater than your own benefit would be.
Conclusion and What to Do Now
The purpose of the changes above was to "close several loopholes in Social Security's rules about deemed filing, dual entitlement and benefit suspension in order to prevent individuals from obtaining larger benefits than Congress intended."
Unfortunately this reform will affect more than the top 1% that Congress was supposedly targeting. Millions of middle income Americans use these strategies to improve their qualify of life during retirement, including divorced women who will likely be hit the hardest.
Reform measures of this magnitude usually take years to happen. These changes took place over just a few days and will be implemented quickly, leaving very little planning time for the people who will be impacted.
If you are already retired or are close to retirement and were planning on taking advantage of the file and suspend or restricted application strategies, please contact me for a review.  We will need to re-evaluate when you will start receiving Social Security as well as how that will impact your overall plan.
Kristine McKinley is a fee only financial planner in Kansas City, Missouri.  Kristine provides retirement planning, tax preparation and planning, investment reviews and comprehensive financial planning on a fee-only, as needed basis.  To schedule your complimentary introduction meeting, please contact Kristine at kristine@beacon-advisor.com.
September 7, 2014
It's one of the six steps of the financial planning process. But, oftentimes, it's the one step that gets overlooked. It's the sixth step – the annual financial check-up.
The annual financial check-up is indeed the most important of the financial planning steps. And yet, financial planners and clients sometimes downplay its significance.
What is the annual review and why is it so important? In short, the annual review is the opportunity to measure a client's progress against their plan of action. It's also the one time when planners and clients can examine the many changes that typically occur any given 12-month period – the birth of a child, the death of a loved one, the loss of a job, a major purchase – and then readjust the client's financial plan, charting a new course if need be or further affirming the client's progress towards their personal financial goal achievement.
Indeed, lives are seldom static and that's why financial plans are not necessarily set-and-forget documents. But what exactly should financial planners and clients examine in their annual meetings? And when should they conduct their annual meetings.
Typically, financial planners will collect a client's data, prioritize their goals, examine their resources, make recommendations, and implement a plan as part of the financial planning process. In an annual review, the financial planner will do much of the same and then some. They will first typically examine a client's progress against the plan time frames. This sort of monitoring benefits both planners and their clients. Clients get an opportunity to step back from their busy lives and review their goals and confirm that their priorities remain the same Planners have a chance to reconnect with their clients to affirm their positive actions towards goal achievement or to help refocus them so that they don't get too far off track. And planners get a chance to enhance the relationship and trust.
In some cases, planners and clients will want to establish a regular appointment, meeting on an annual basis, and in some cases on a quarterly or semi-annual basis. Typically, the planner and client will review in these meetings short-term goals, examining what if anything may have changed. In some cases, the planner will make changes to a client's investment portfolio in light of tactical or strategic asset allocation models in place. In other cases, a planner will suggest changes based on certain life events. The birth of a child or grandchild may require a discussion about 529 plans. A divorce may require changing beneficiary designations on retirement accounts and life insurance policies.
In addition a planner may want to review with their clients new research that has become available in the interim to either confirm rationale or provide a basis to alter a client's short-term or long-term strategies. For instance, new research that shows the escalating costs of nursing homes or health care in retirement wouldn't change the goal of "secure long-term retirement," but it would change the strategy to achieve that goal.
Besides reviewing family developments, planners would also address in an annual review regulatory and other changes that could affect adversely or positively a client's financial plan. The new Medicare Part D plan or the introduction of the Roth 401(k) could prove useful to some clients. In other cases, the annual review is a chance to review potential changes, changes in the federal estate tax laws, for instance, and devise possible plans of actions.
Planners and clients will often want to measure the "performance" of the investment portfolio as part of the annual review. Typically, performance should be measured against several benchmarks, the most important of which is the client's own personal goals. For instance, if the planner and the client established that a portfolio should grow by 5 percent per year before taxes then the performance should be measured against that yard stick. To be sure, it's important that portfolios be measured against standard benchmarks. But only as a point of reference. Meeting personal investment goals is far more important that over performing or underperforming the Dow Jones industrial average. By and large, it's imprudent for planners and clients to make wholesale changes to a portfolio bases solely on one quarter as well as one year of performance.
In summary, annual reviews provide a chance for planners to examine a client's long-term goals. These reviews can establish whether the client is generally on course to meet their goals. It's also a chance to review changes that have occurred and begin to anticipate changes that may occur. It's a chance to implement any new plan of action that has been developed in light of changing goals or changing performance. And then last, the annual review provides the perfect opportunity to establish future review meetings.
One of the most important worksheets to review is a balance sheet or net worth statement. If reaching all of the client's goals will require a net worth of $1 million at some point in the future, it is the balance sheet that will demonstrate movement toward or away from that goal. It is a road map. When going out of town, a map is almost always consulted before and during the trip. Progress toward your ultimate destination is noted by each passing town or landmark. It is easy to see when you move off track and what corrections should be made to get you back on the correct path in the least amount of time or distance. The balance sheet measures your progress toward your monetary goal in a finite manner. What the numbers show from year-to-year are not as important as what they show after several years looked at as a whole.
This column is produced by the Financial Planning Association, the membership organization for the financial planning community, and is provided by Kristine McKinley, a local member of FPA.  Kristine is a fee only financial planner serving the greater Kansas City area.
December 20, 2010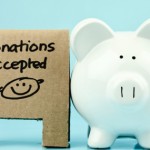 Good news for charitable IRA owners over age 70 ½… the Tax Relief, Unemployment Insurance Reauthorization, and Job Creation Act of 2010, signed last week by President Obama, extends the ability to give up to $100,000 directly from your IRA to a charitable institution, tax-free.  Furthermore, because this bill was passed so late in the year, you get an extra month to complete the transfer and have it count for your 2010 taxes (transfers made in January 2011 will count as if they were made in 2010).
If you're not familiar with charitable IRA donations, for the past few years taxpayers age 70 ½ or older have been able to make direct transfers of up to $100,000 per year from their IRA to a charity.  By giving the money directly to charity (rather than receiving the distribution then later cutting a check to your favorite charity), taxpayers were able to exclude the IRA distribution from their income.
This was a great strategy for IRA owners who didn't need the money from the required minimum distribution as they won't have to pay a large tax bill for IRA withdrawals that they wouldn't otherwise have taken (if not required to by the RMD rules).
The direct transfer strategy not only reduced their taxable income, but it also reduced their adjusted gross income, which resulted in many taxpayers having less of their Social Security income taxed; it also allowed taxpayers to qualify for credits and deductions that they would not have qualified for otherwise because their income was too high.
This IRA donation strategy was introduced in the Pension Protection Act of 2006 and was originally only intended to apply to the 2007 tax year.  It was later extended to include 2008 and 2009.  IRA owners who have taken advantage of this strategy were hoping that it would be extended for 2010, but for a while it didn't look like it would happen.  Thankfully, Congress included a provision in the tax bill passed last week to extend the ability to donate IRAs directly to charity for not only 2010, but 2011 as well.
Since this bill was passed so late in the year, you may have already taken your 2010 RMD and written a check to your favorite charity.  You can still deduct your donation on Schedule A: Itemized Deductions (if you itemize your deductions).  However, please note that you can't do both.  If you do a direct transfer to a charity from your IRA you will exclude the distribution from your income; if you write a check to a charity you will deduct it on Schedule A.
Thanks to Kay Bell at Bankrate.com for the update on RMD charitable donations in "How the New Tax Law Affects Your 2010 Taxes".
Kristine McKinley is a fee only financial planner in Kansas City, Missouri.  Kristine provides retirement planning, tax preparation and planning, investment reviews and comprehensive financial planning on a fee-only, as needed basis.  To schedule your complimentary introduction meeting, please contact Kristine at kristine@beacon-advisor.com.
August 20, 2010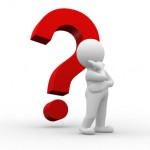 Many people hire financial planners to help them meet their financial goals. Whether you are a beginner investor with very little experience or whether you have a good knowledge and understanding of financial planning topics, a financial planner can be a valuable asset when planning for your financial goals. One advantage of working with a financial advisor is the added incentive you'll have to reach your financial goals.
A financial planner can help with a number of financial questions and goals, such as reviewing your investments to make sure they are appropriate to meet your goals, preparing a retirement projection to show you if you are on track to retire at your desired age or not, reviewing your tax returns to make sure you're getting all of the tax benefits you are entitled to, or even a comprehensive financial plan which covers all aspects of your financial life.
There are many different types of financial advisors, and most are compensated differently and work differently than other advisors (there's not a standard fee structure or even a standard service set when it comes to financial advisors), so it's important to do your homework before you hire a financial professional.
Here are some questions you should ask when interviewing a financial planner: